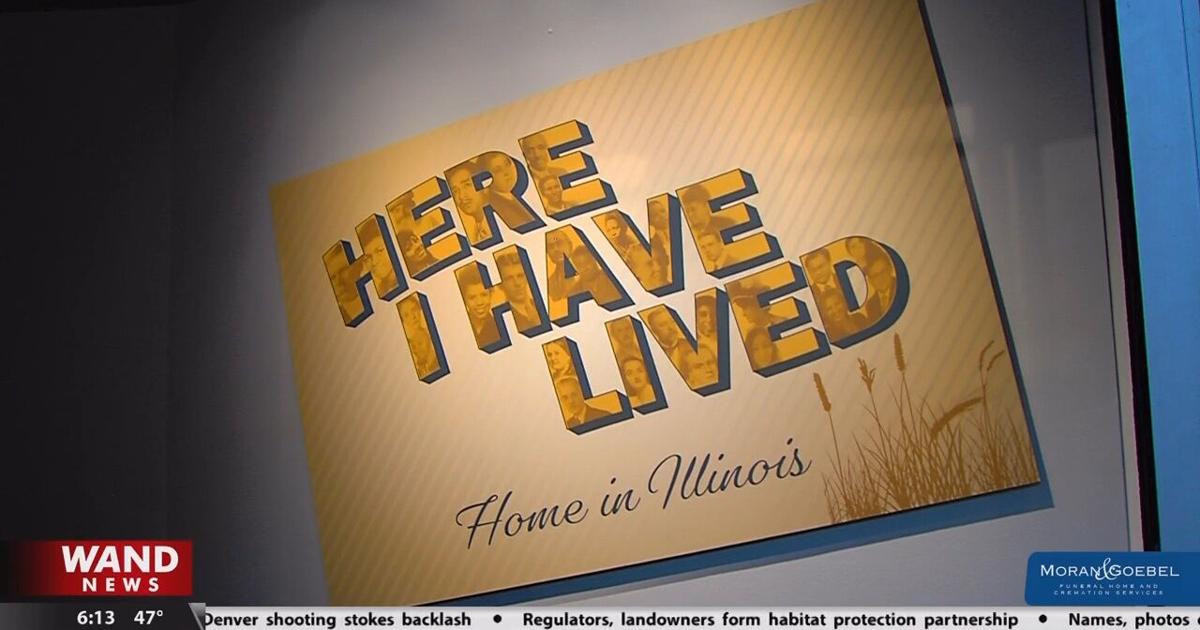 SPRINGFIELD, Ill. (WAND) — "Here I Lived: Home in Illinois" showcases the stories of dozens of people who have made an impact on the state.
Exhibit features everything from clothing, letters, furniture, and jewelry that tell the story of people like Michelle Obama, Tina Turner, and Ida B. Wells.
One of the participants of the exhibition is Joseph Jordan. Jordan and his family were the first people of color to move to Pullman, Illinois.
"He was part of the free black community in Lynchburg, Va., and when the Klan era started, he and his family fled to Chicago," said John Rice, Joseph Jordan's great-grandson.
Today, Rice attended the exhibit's ribbon cutting and was able to share his family's story with visitors. Rice said people often don't realize that there are people alive whose direct descendants lived through things like slavery.
"I sat on my great-great-grandmother's lap, and she was born a slave in 1854," Rice said. "It's great to be able to tell this great story. There's a lot to tell, but I think that's what I can share with people, that it wasn't that long ago and we have people who knew people who were there."
ALPLM Executive Director Christina Shutt said the exhibit focuses on the stories of people from all over the state and in all parts of history. She says people learn more when they have a personal connection to the stories they read.
"IIt's important for people to have roots and to understand that there are people who came before us, who may have struggled with some of the things we struggle with, who are trying to build communities and homes and families just like us," said Shat.
Admission to "Here I Lived: A House in IllinoisEntrance to the museum is free. The exposition will be open until January 2024.
Copyright 2023. WAND TV. All rights reserved.
https://www.wandtv.com/news/new-exhibit-opens-at-abraham-lincoln-presidential-library-museum/article_91dc1428-c9c4-11ed-ba06-97825ce008ea.html