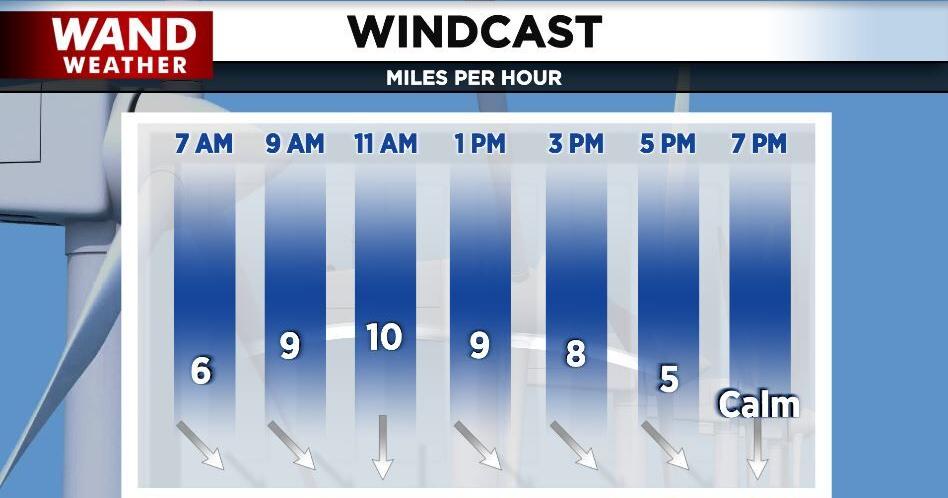 (WEATHER STICK) – Sunshine is returning to Central Illinois and a short warm-up is on the way.
After a couple of very cold, cloudy days on Tuesday, sunshine and light winds will improve the high temperature to 40 degrees.
It will be cold on Wednesday with temperatures up to 20 degrees.
Highs will warm into the low 50s Wednesday with increasing clouds, then reach the mid-50s Thursday.
Rain is possible on Thursday, thunderstorms are possible in the south.
It will get colder on Friday, in the morning there will be short-term snow or flurries.
The weekend will be cold with highs in the low 30s and lows in the low 20s. The coldest day will be Saturday.
Meteorologist Anthony Peoples
Copyright 2023 WAND TV. All rights reserved.
https://www.wandtv.com/news/brief-warm-up-on-the-way-to-central-illinois/article_ec63dfd6-c265-11ed-95a3-5b56fdd0a716.html