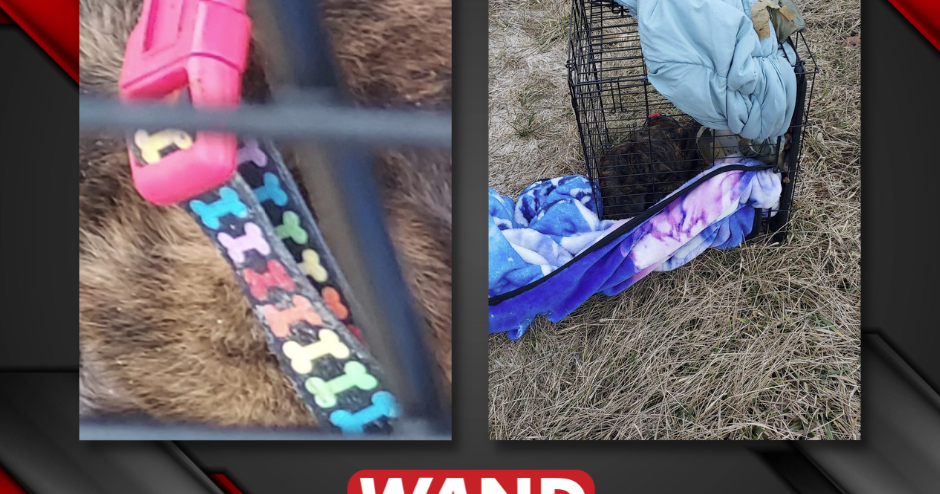 DECATUR, Ill. (WAND) – An arrest has been made in connection with a dead dog that was found inside a crate on the side of the road near Forsyth in January.
WAND News first reported about this case, when a large tiger-colored dog with a pink collar was found. It looked like he was severely malnourished. A resident who found the dog called the Macon County Sheriff's Office.
On Jan. 24, Macon County Animal Control launched an investigation into the circumstances that led to the dog being found dead on Sawyer Road south of Illiniwick near Forsyth.
Blankets were found on top and near the box, and it appeared that the dog had tried to pull one inside the box.
Deputies arrested Decatur resident Twyla Kitsos, 33, on Wednesday for failure to comply with the duties of an owner in connection with the incident.
Kitsas was given a notice to appear in criminal court on Wednesday. The picture was not taken.
PETA offered a $5,000 reward for information leading to an arrest in the case.
Decatur and Macon County Animal Shelter Foundation Board offered a $500 grant to Crimestoppers for information leading to an arrest.
It is not yet clear whether any of these awards have been claimed. However, police said the public's help was crucial and made the investigation into the incident a success.
The investigation is still ongoing.
Copyright 2023 WAND TV. All rights reserved.
https://www.wandtv.com/news/arrest-made-in-connection-with-dead-dog-found-on-side-of-the-road/article_1b772328-bde8-11ed-81f3-5f77c566bce0.html