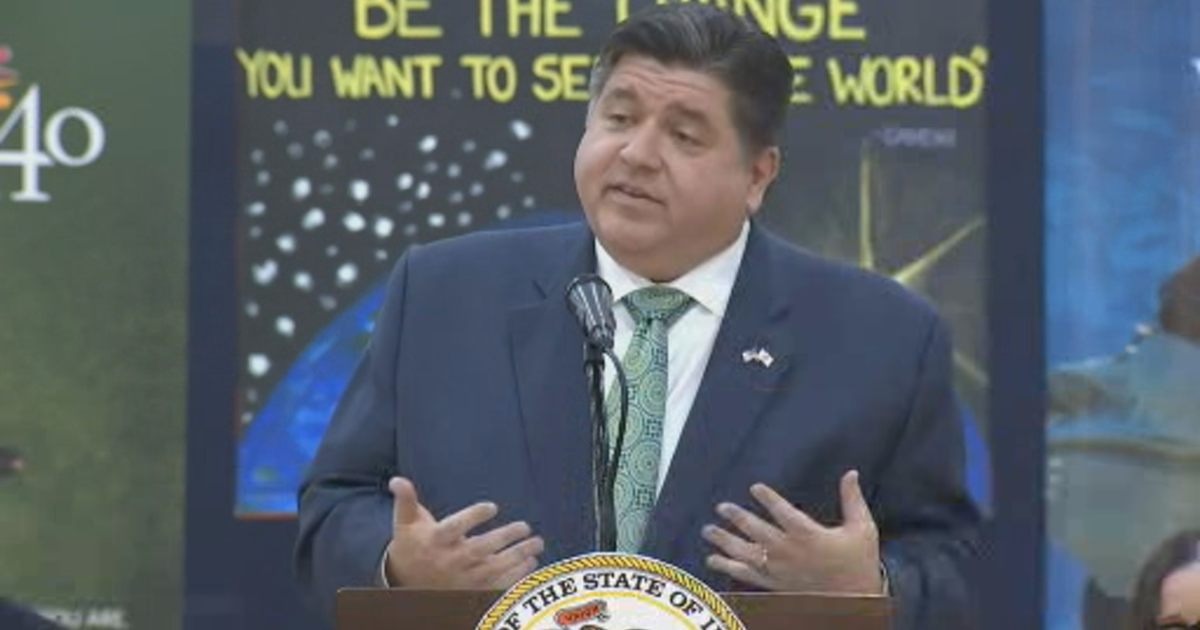 SPRINGFIELD, Ill. (WAND) – Governor Pritzker and the Illinois Department of Human Services announced a transformational initiative Wednesday that will change the way the state approaches care for people with intellectual and developmental disabilities.
The plan includes:
· Repurposing the Choate Center for Mental Health and Development ("Choate") over three years in partnership with the SIU School of Medicine, and
· Implementing new security improvements at Choate and all State Development Centers, including the appointment of a Chief Resident Security Officer, and
· Expanding support for families and individuals to find community living opportunities by continuing to invest in the capacity of providers.
"Individuals with mental illness, intellectual and developmental disabilities deserve respect, dignity and the highest quality of care to help them live healthy and fulfilling lives," said Governor J.B. Pritzker. system-wide and prioritize community-based decisions to ensure that vulnerable Illinoisans receive the best possible care."
With the support of the SIU School of Medicine, most of the current I/DD residents at the Choate Center in Anna, Illinois, will be able to transition to community facilities or other public centers where they will receive comprehensive, personalized care.
The state has a legal obligation to ensure that residents with disabilities have the full opportunity to live in the least restrictive environment of their choice.
Over the next three years, parts of the Choate campus will be repurposed to accommodate the patient population and other needs of the state.
Choate's 229-acre campus also includes a psychiatric hospital, a local IDHS community office and two case processing centers. Buildings and grounds will be improved and modernized.
"All people with I/DD deserve the opportunity to live, work and thrive in the least restrictive environment of their choosing. IDHS is grateful to all of our partners, including Family and Resident Advocates, SIU School of Medicine, Illinois Council on Disabilities, Equip for Equality, and Arc of Illinois, for working diligently with us to build a system that better supports care people with disabilities first, said Grace B. Howe, secretary of the Illinois Department of Human Services.
The initiative will be in place for several years, but IDHS is taking more immediate steps to protect resident safety, including hiring ten new employees in the Office of the Inspector General and appointing Ryan Thomas as IDHS's first-ever Chief Safety Officer.
IDHS is also working with the Illinois Council on Developmental Disabilities and Arc of Illinois to create a Family Liaison Team to support families, caregivers and residents with questions and concerns about the changes. This team will meet regularly over the next few years.
"The safety and well-being of the residents we care for is a cornerstone of our work. In the months and years ahead, we will do even more to ensure safe, secure and fair care for those living in IDHS 24-hour facilities," said Ryan Thomas, Chief Resident for Safety at the Illinois Department of Human Services. "The transformation of the system will better position our residents for further integrated services. As Chief Safety Resident, I am committed to developing and implementing a comprehensive approach to high quality and safe care through continuous improvement of safety policies, assessments, systems and processes."
Over the past 20 years, Equip for Equality, an independent federal advocacy and advocacy organization, the IDHS Inspector General and the Illinois State Police have been instrumental in investigating allegations of abuse and neglect at the Choate Center and in making recommendations to the state about the Center's future.
"IDHS OIG commends IDHS for recognizing that the status quo at Choate is unacceptable and for taking tangible steps to reduce abuse and neglect at the facility. OIG will continue to be a dedicated watchdog in Choate and across the state to ensure that the vulnerable populations served by OIG receive the respectful care they deserve," said Peter Neumer, Inspector General for the IDHS Division of the Inspector General.
Thanks to investments included in Governor Pritzker's FY24 budget proposal, IDHS will increase funding for the home and community system by $800 million. Thus, the total amount of financing is 1.7 billion dollars.
The Division of Developmental Disabilities of the Illinois Department of Human Services operates seven State Developmental Centers throughout Illinois.
Copyright 2023 WAND TV. All rights reserved.
https://www.wandtv.com/news/transformation-initiative-announced-for-state-operated-developmental-centers/article_d1dccf1a-bdc4-11ed-b2d9-dffcf1f5a8c5.html