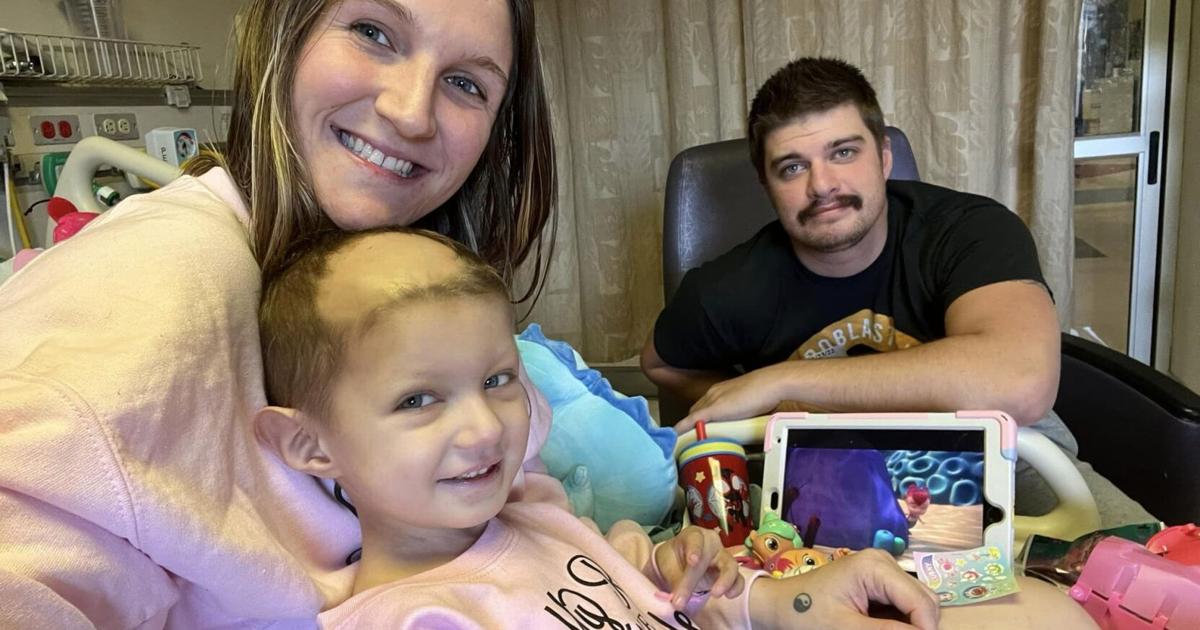 AUBURN, ILL. (WAND) – Three-year-old June Dallas of Auburn has touched more hearts in her short life than many others. After battling stage 4 neuroblastoma, WAND News is saddened to report that June passed away Thursday evening at her home.
Her family said she died in the arms of her mother and father.
June Dallas has been fighting most of her life and has been through chemotherapy. Family friends described June as the strongest fighter they had ever seen.
"It's easy to forget that June often has cancer," family friend Riquelle Grimm told WAND a few weeks ago when we covered the parade the city of Auburn was holding in her honor. "She doesn't act like that. She doesn't let it affect her. Even though they're in and out of the hospital and going through all those hard times. She makes it seem like it's not easy, but she just doesn't let it affect her," Grimm said.
Despite June's battle, her desire was to bring everyone together.
"We got a call … from the Make-A-Wish Foundation. As a 3-year-old, she could have wished for anything, and her wish was a parade," said Tom Berola, Auburn's mayor.
The parade was held on December 17, and the route passed June's house.
A visiting was scheduled for 3-7pm on Wednesday, December 28 at Auburn High School in Divernon. Private family services will be held at a later date. Burial will follow in Edinburgh Cemetery. Visiting information can be found here here.
The WAND News team extends its deepest condolences to June's family and the entire Auburn community.
Copyright 2022. WAND TV. All rights reserved.
https://www.wandtv.com/news/3-year-old-auburn-child-passes-away-after-cancer-fight/article_4b05cb8c-82d1-11ed-abff-f37ca8772923.html