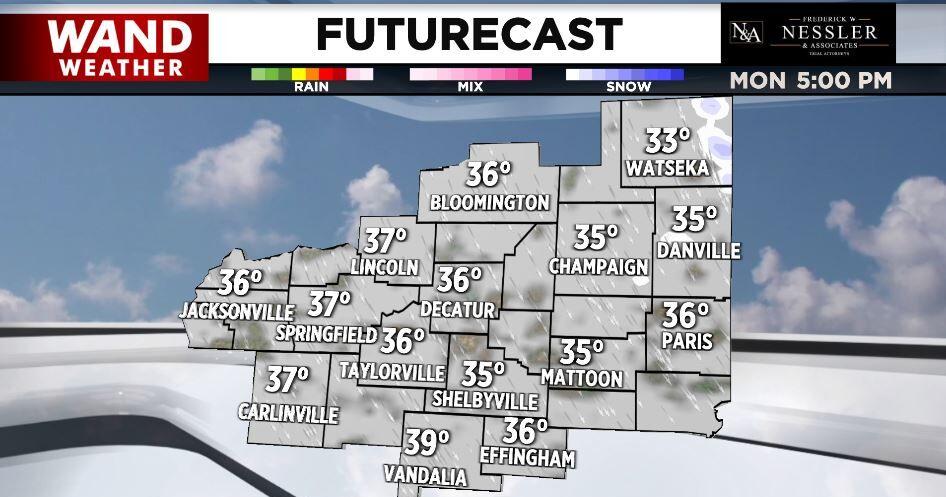 (WAND WEATHER) – Spring is a week away, but it's sure to feel like winter for most of this week.
Cloudy skies and cool weather from Sunday will continue on Monday. We may even see some light blizzards or snowfall.
Highs will reach 30 degrees, but wind chills will be seen in the teens and 20s.
The sun will return on Tuesday, but it will still be cold. The air temperature will be about 40 degrees.
We start to warm up on Wednesday and Thursday. We'll hit a low of 50 on Wednesday and a high of 50 on Thursday.
Rain will begin Thursday afternoon and end Friday morning. On Friday afternoon, there is a chance of snow or a thunderstorm.
Cooler weather will return from Friday into next weekend.
Meteorologist Anthony Peoples
Copyright 2023 WAND TV. All rights reserved.
https://www.wandtv.com/news/chilly-conditions-continue-with-chance-of-snow-flurries-showers/article_e3fecd7c-c19a-11ed-94eb-bf74597c4326.html