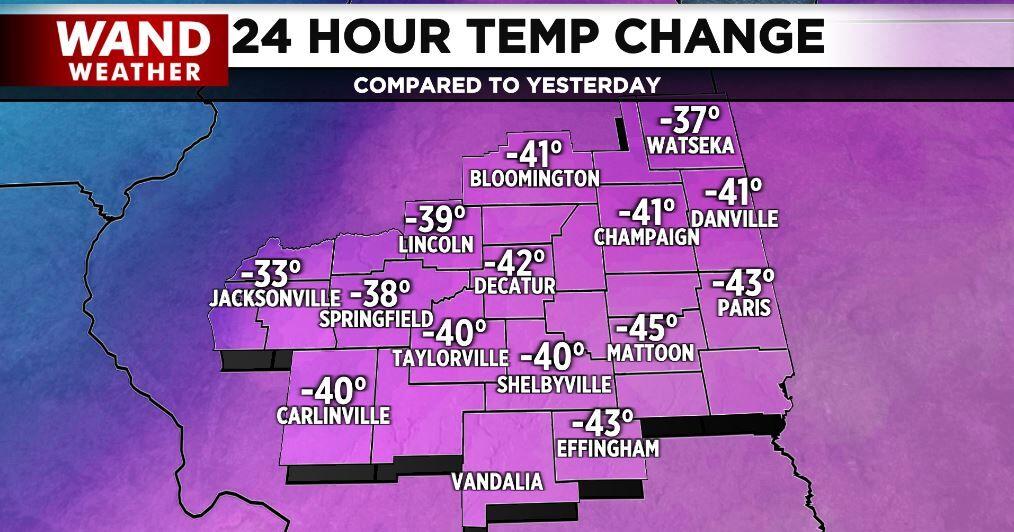 (WAND WEATHER) – An arctic blast of cold will linger in Central Illinois through Christmas.
Dangerously cold temperatures and wind chills pounded Central Illinois on Wednesday. This morning we woke up to the coldest air in almost four years! (Back in late January 2019, Decatur dropped to -16°!)

About one or two centimeters of snow was accompanied by terribly cold air. At the same time, today there will be stormy snow with a westerly wind speed of 30-50 kilometers per hour.
High temperatures today will climb to a few degrees above freezing, but wind chills will remain dangerously cold in the -20° to -35° range.
Wind chills will remain below zero until Christmas morning.
Temperatures will rise slowly this weekend to around 12° on Saturday and into the teens on Sunday.
On the night of Sunday and Monday, another light snow will pass.
Much warmer 40-50 degree weather will return later next week with rain instead of snow.
Meteorologist Anthony Peoples
Copyright 2022. WANDTV. All rights reserved.
https://www.wandtv.com/news/more-bitterly-cold-temperatures-and-wind-chills-expected-for-central-illinois/article_e5183e0c-82d7-11ed-9976-f300f67a4746.html