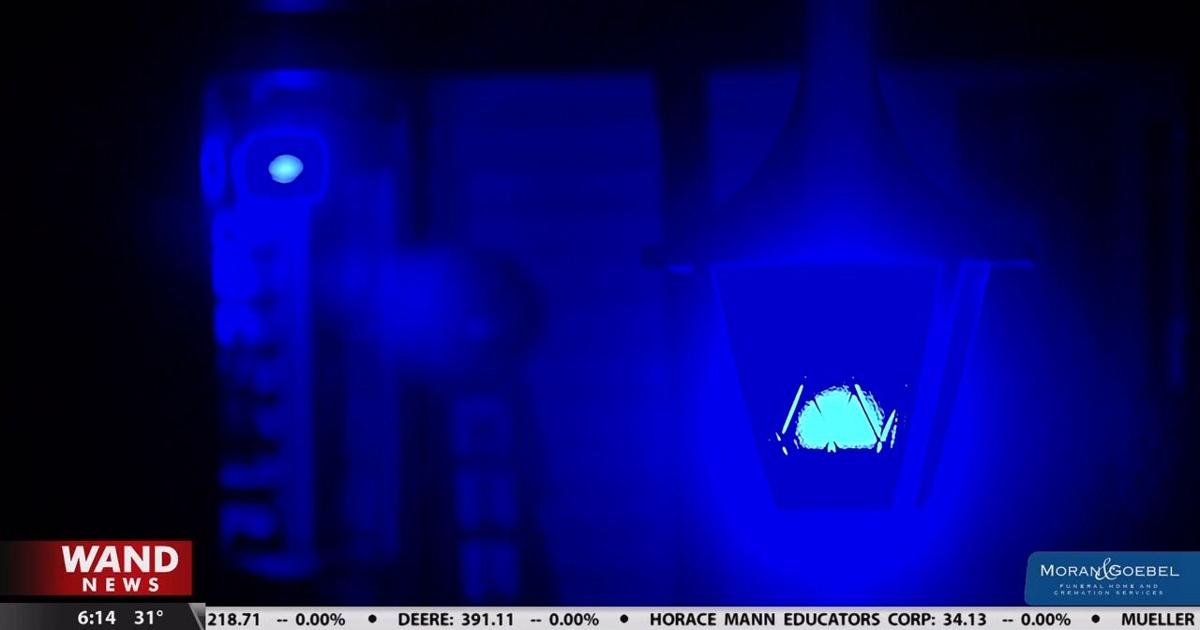 DECATUR, IL (WAND): The Decatur City Council has designated the week of March 13 as "Turn the City Blue" week in support of raising awareness of animal cruelty and abuse.
Resources are detailed at the end of the article.
When you were driving around the city of Decatur, you might notice blue lights around town. They lit up blue to bring attention to animal abuse and neglect in Decatur. "They are living beings just like you and me, you know every life counts." Courtney Pritchett, a local animal advocate, tells WAND News. "When we see those blue lights, we know we're doing great things for the animals in our community."
The proclamation, written by Paula Luckenbill, explains in detail why animals need protection in the city. "Birds, rabbits and fish… even wildlife. They have feelings and emotions just like humans and should be treated with much more respect than what many people choose to do."
The city council has declared the week as one to recognize the health, safety and life of every animal in the county. Local animal advocates say they want to expose animal abuse, especially as more community members come forward after local animal abuse cases. "We're not going to allow brutality, we're not going to sit back and say nothing more." Pritchett exclaims.
It's coming
after Decatur man
was charged with a felony and multiple misdemeanors in connection with several dogs being left out in the cold. Luckenbill tells WAND News that this incident was one of many that we may have overlooked, saying, "It's just the tip of the iceberg, and I think it's really important for people when you see them say something because these animals don't can speak for themselves, they need people to help advocate for them."
The proclamation also highlights the link between animal cruelty and human violence, urging people to speak out to save not only animal lives, but possibly human lives as well. The public can call Macon County Animal Control or, after hours, you can call the Macon County Sheriff's Department.
Here are some community resources:
Luckenbill says, "We want people to feel comfortable reaching out to the resources we have here in Decatur." She adds: "There are places that will give you dog food, give you medical care, microchip your pet, we're a very caring community."
Copyright 2023. WANDTV. All rights reserved.
https://www.wandtv.com/news/decatur-turns-the-city-blue-for-animal-abuse-and-neglect/article_0cac902e-c407-11ed-9e73-871f1f8dd13f.html