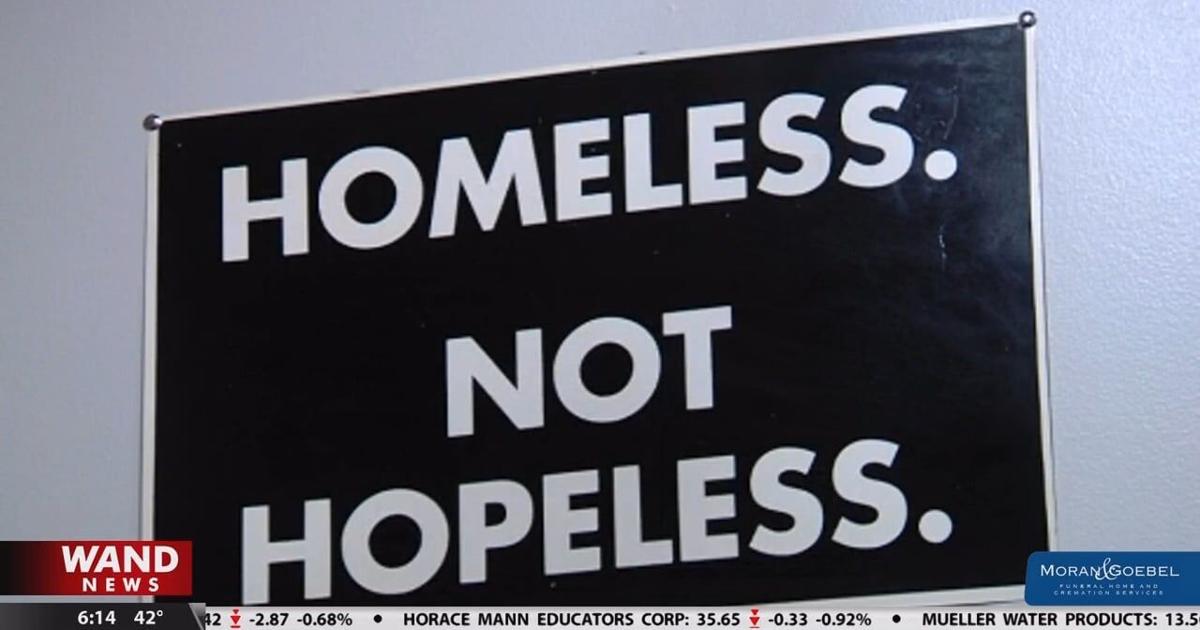 DECATUR, Ill. (WAND) — Macon County's Continuum of Care has released Point-In-Time survey data.
With the help of community organizations, volunteers and Millikin University, the Macon County Continuum of Care was able to conduct a timely survey on January 26th and 27th. The survey is conducted each year to collect information on homelessness in Macon County and inventory shelter use within a 24-hour period.
The survey is conducted by the Department of Housing and Communal Economy.
Millikin University students compiled the data and found that 110 people were homeless in Macon County. This is slightly more than in 2022.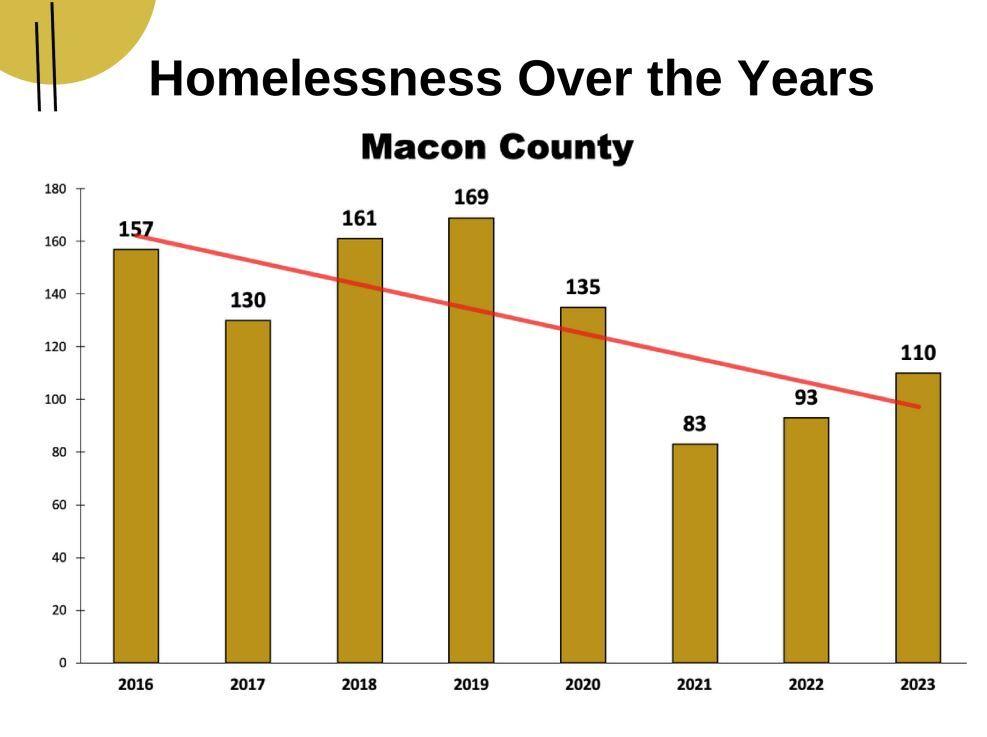 "I know with the COVID activity and the moratoriums, we expected the numbers to be a little bit higher," said Charo Covington, director of the Dove Homeward Bound program.
Out of 110 people, 64.5% are men, 34.5% are women and 0.9% are transsexuals.
Dove Inc. explained that the number from the census does not fully tell the whole story of homelessness in Macon County.
"It gives us a snapshot," Covington said. "Even though we number 110, hundreds of people come through our doors each year, not just Dove Homeward Bound, but organizations within the community."
Dove Homeward Bound supported 188 people. These services included housing, referrals, first month's rent and security deposits.
Community leaders shared data Thursday that shed more light on the need for affordable housing. Dove Homeward Bound said landlords should help make affordable housing more affordable.
"90% of our challenge (at Dove Homeward Bound) is to give them a home and be able to afford it," Covington explained.
Dove Homeward Bound said it is looking for landlords to partner with. To learn more Click here.
Darsonya Switzer shared Thursday, Dove Inc. recently visited a town where tiny houses are used. She said she wants to see something similar in Decatur.
"If we have an opportunity to work together as a community to create housing for them, we have to work on it."
Copyright 2023. WANDTV. All rights reserved.
https://www.wandtv.com/news/dove-inc-point-in-time-results-paint-bigger-need-for-affordable-housing/article_000f1802-bec4-11ed-947f-afc724871304.html