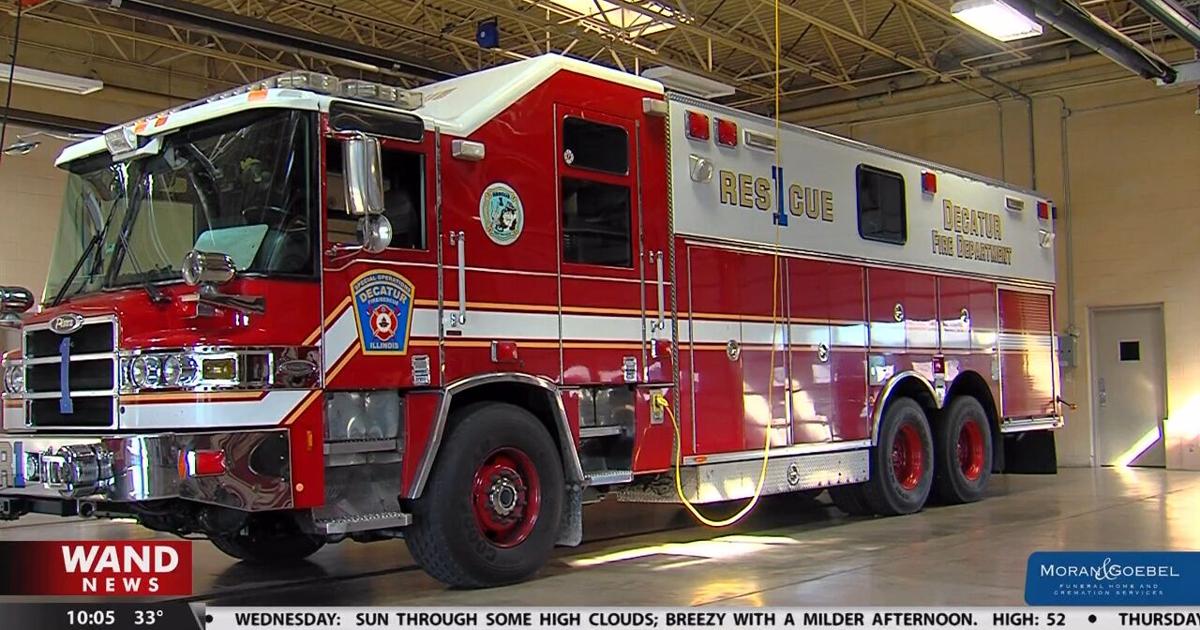 DECATUR, Ill. (WAND) — The Decatur Fire Department responded to a record 13,108 calls in 2022.
"That's an average of about 1 call every 40 minutes day and night throughout the year. And that increasing workload is being shared among fewer and fewer firefighters," Local 505 Public Information Officer Jeremy Ruderman told WAND News.
Ten years ago, the city served about 121 firefighters. Today there are 105 of them.
"It ends up being guys on shift every day responding to alarms," ​​Decatur Fire Chief Jeff Abbott told WAND News.
In recent years, the number of calls has only been increasing.
"When I came in there were about 5,000 calls and as you saw last year there were 13,000 calls. So the volume of calls is much higher and there are fewer resources for those calls," Chief Abbott explained.
Emergency calls accounted for about three-quarters of all alarms in 2022.
"I think people have a misconception that if they call 911 and show up at the hospital in an ambulance, they're going to be seen in the emergency room first, but that's not the case," Chief Abbott said.
The chief is working with the 911 dispatch center on a triage system for medical calls so firefighters only respond to the most serious incidents.
"I don't think every call needs an ambulance, a fire engine and a police car. So if we can better filter out what is truly an emergency and direct the appropriate resources to the appropriate call, then I think that will help," Chief Abbott said.
The firefighters' union, Local 505, is also calling for more prevention, which city fire inspectors used to do.
"They haven't used those positions for the last three years. The roles that those positions have been filling are fire prevention, fire education and public advocacy. And without those three positions, we can't do those responsibilities," Ruderman explained.
The firefighters' union is currently negotiating with the city authorities to conclude a contract. The trade union has been working without a contract for the third year.
Copyright 2023. WAND TV. All rights reserved.
https://www.wandtv.com/news/dpd-responds-to-record-number-of-calls-with-fewer-firefighters/article_68f21fce-c2d2-11ed-ade1-eb1051688efe.html