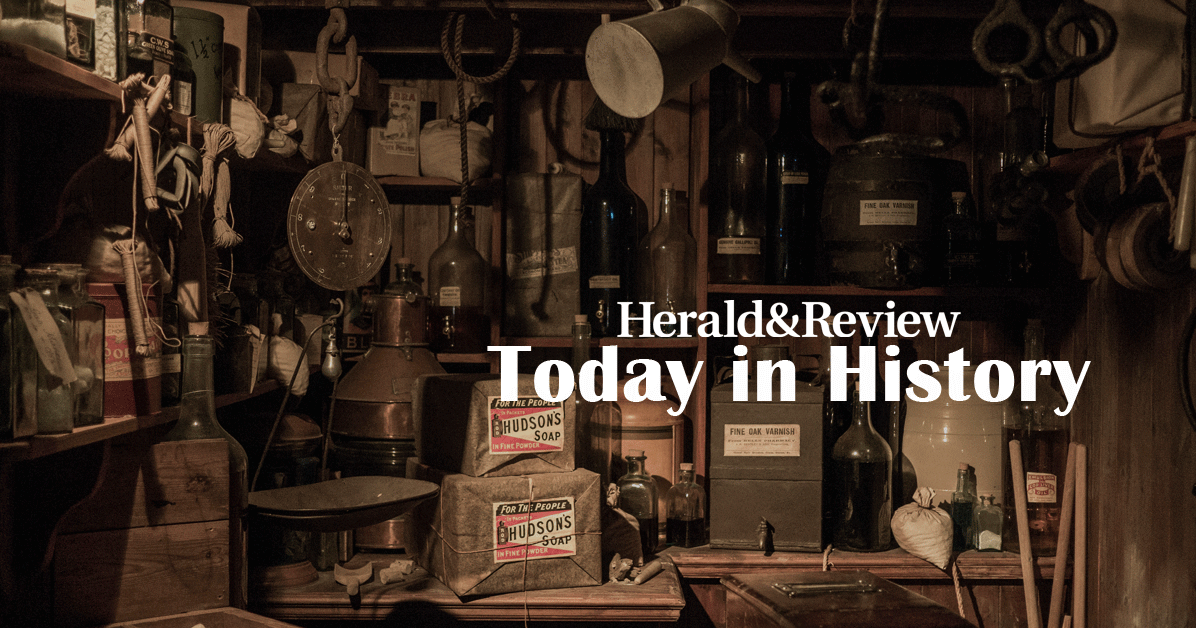 Highlights of today's history:
On April 25, 1945, during World War II, American and Soviet troops joined forces on the Elbe River, a meeting that dramatized the collapse of Nazi Germany's defenses.
In 404 BC the Peloponnesian War ended when Athens capitulated to Sparta.
In 1507, the world map was compiled by the German cartographer Martin Waldeemüller, the first recorded use of the term "America" ​​in honor of the Italian navigator Amerigo Vespucci.
In 1859 the Suez Canal was breached.
In 1862, during the Civil War, the Union Fleet under the command of Flag Officer David G. Faragut captured the city of New Orleans.
In 1898, the United States Congress declared war on Spain; The 10-week conflict led to the victory of the Americans.
In 1901, New York Governor Benjamin Barker Odell Jr. signed a car registration bill that introduced a speed limit on the highway to 15 miles per hour.
In 1915, during World War I, Allied soldiers invaded the Gallipoli Peninsula in an unsuccessful attempt to withdraw the Ottoman Empire from the war.
In 1945, delegates from about 50 countries gathered in San Francisco to organize the United Nations.
In 1990, the Hubble Space Telescope was launched into orbit from the Discovery Space Shuttle. (It was later discovered that the telescope's main mirror had defects that required the installation of corrective components to achieve optimal focus.)
In 1992, Islamic forces in Afghanistan took control of much of the capital Kabul after the collapse of the communist government.
In 2002, Lisa "Left Eye" Lopez of the Grammy-winning trio TLC died in an SUV crash in Honduras; she was 30.
In 2012, the U.S. Supreme Court heard arguments regarding Arizona's tough immigration laws. (The divided court later rejected the main parts of the law.)
In 2017, a federal judge blocked President Donald Trump's attempt to withhold funding from "reserve cities" that did not cooperate with U.S. immigration officials, saying the president had no authority to tie the new terms to federal spending. Ivanka Trump caused a moan and hiss in an audience in Berlin, defending her father's attitude towards women, but brushed aside the negative reaction as "politics" during her first foreign trip as a White House adviser.
In 2019, former Vice President Joe Biden entered the presidential race from the Democratic Party, declaring the fight against Donald Trump "a battle for the soul of this nation."
In 2021, America's top general in Afghanistan said that the US military had begun to suspend operations in the country and that Afghan security forces "should be ready" to take control. "Wandering Country," a portrait of itinerant Chloe Zhao living on the open roads of the American West, won best film at the 93rd Academy Awards; Zhao was recognized as the best director.