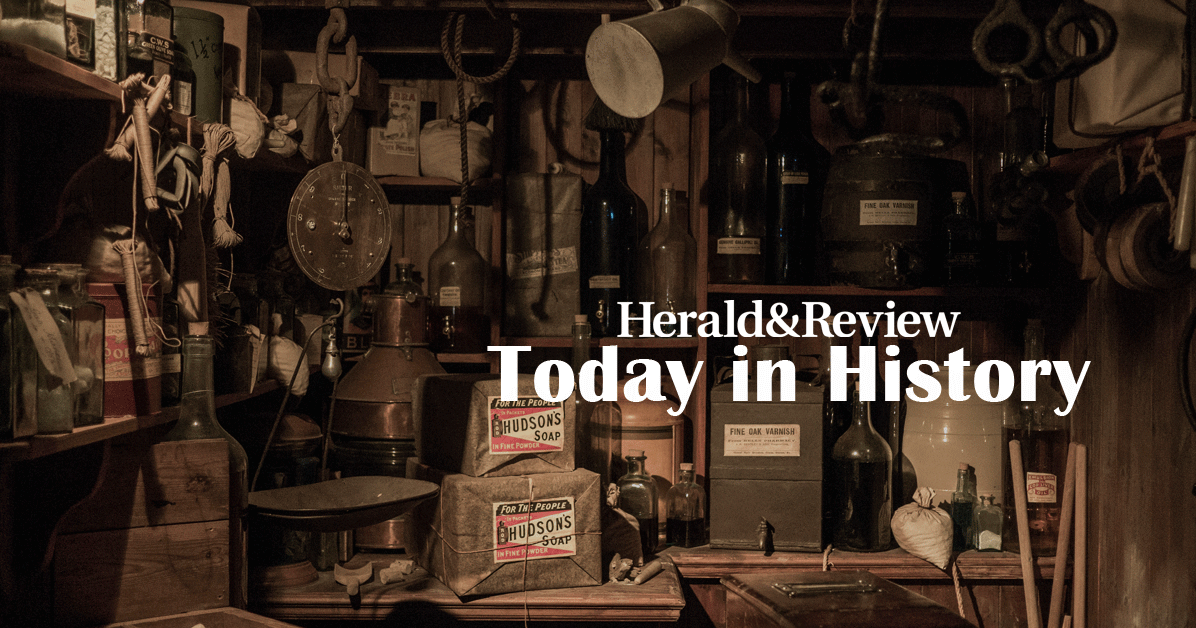 Today's moment of history:
On April 8, 1974, Hank Aaron of the Atlanta Braves made his 715th home run of his career in a game against the Los Angeles Dodgers, breaking Babe Ruth's record.
In 1513, explorer Juan Ponce de Leon and his expedition began exploring the Florida coastline.
In 1864, the United States Senate passed the 38-6th 13th Amendment to the U.S. Constitution, which abolishes slavery. (The House of Representatives passed it in January 1865; the amendment was ratified and adopted in December 1865.)
In 1911, an explosion at the Banner Coal Mine in Littleton, Alabama, killed 128 people, most of whom were convicted, lent from prisons.
In 1913, the 17th Amendment to the Constitution was ratified, which provided for a nationwide election of U.S. senators (as opposed to appointments by state legislatures). President Woodrow Wilson became the first executive chief after John Adams to personally address Congress when he asked lawmakers to carry out tariff reform.
In 1943, President Franklin D. Roosevelt ordered a freeze on wages and prices to fight inflation.
In 1952, President Harry S. Truman seized the American steel industry to prevent a nationwide strike. (The Supreme Court later ruled that Truman had exceeded his authority by paving the way for a seven-week strike by metallurgists.)
In 1973, the artist Pablo Picasso died in Mougins, France, at the age of 91.
Ryan White, a teenager with AIDS, died in Indianapolis at the age of 18 in 1990. His struggle for recognition has attracted widespread attention.
In 1992, tennis great Arthur Ash announced at a news conference in New York that he had AIDS (Ash died in February of the following year from AIDS-related pneumonia at the age of 49).
In 1993, singer Marian Anderson died in Portland, Oregon, at the age of 96.
In 2010, President Barack Obama and Russian President Dmitry Medvedev signed a new START treaty in Prague.
In 2012, a UN-mediated plan to end bloodshed in Syria effectively failed after President Bashar al-Assad's government made last-minute demands, which the country's largest rebel group quickly rejected. The United States and Afghanistan have signed an agreement giving Afghans authority over raids on Afghan homes, addressing one of the most contentious issues between the two wartime allies. Buba Watson saved steam from pine straw and won the Masters in the second hole of the playoffs over Louis Ostheisen.
In 2017, immigrant workers at the famous Tom Cat bakery in New York City, who were threatened with dismissal if they did not submit legal labor documents, rallied near the home of President Donald Trump in Manhattan.
In 2020, a 76-day blockade was lifted in the Chinese city of Wuhan, where the global pandemic began; residents will have to use a smartphone app that shows that they have not recently contacted anyone who has confirmed the virus. Senator Bernie Sanders has suspended his presidential bid, making Joe Biden an alleged candidate from the Democratic Party to challenge President Donald Trump.
In 2021, medical experts testifying in court about the murder of former police officer Derek Chauvin said that George Floyd died of oxygen deficiency when he was pressed to the asphalt with his knees on his neck, strongly rejecting the defense theory that Floyd's drug use basis. health problems killed him. American writer John Naisbitt, whose 1982 bestseller "Megatrends" was published in dozens of countries, has died in Austria at the age of 92.