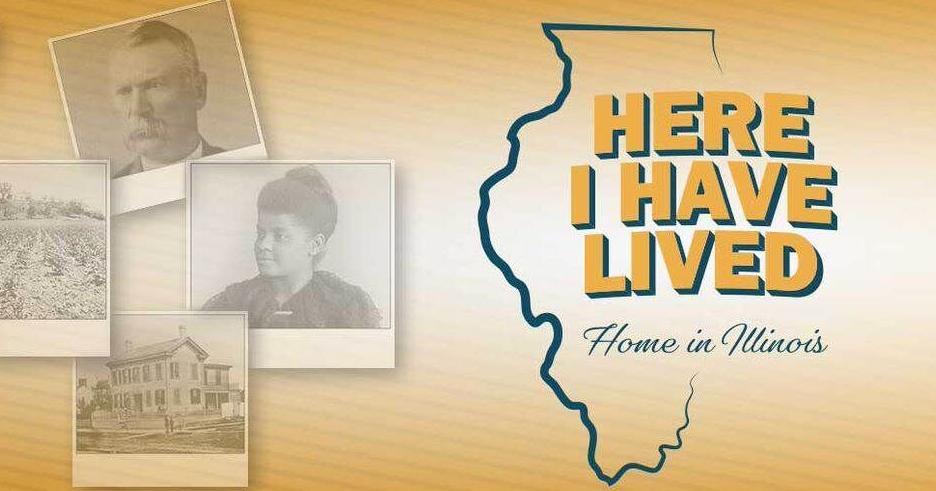 SPRINGFIELD, Ill. (WAND) — A major new exhibit opens next week at the Abraham Lincoln Presidential Library and Museum in Springfield. The exhibit will explore the idea of ​​"home" and how different Illinoisans have experienced it over the centuries.
Here I Have Lived: Home in Illinois will feature:
Black Hawk, the leader of the Sauks who refused to be banished from the land where he grew up
Oscar Michaud, the farm boy who broke barriers for black artists in Hollywood
Michelle Obama, who started in a Chicago bungalow and ended up in the White House
Louise Pfeiffer, who farmed and raised seven children while her husband served in the Civil War
The exhibition, free with regular admission, opens March 23 and runs through January 21, 2024 in the Illinois State Museum Gallery, a space used to highlight Illinois history as part of ALPLM's role as a state history library.
"Illinois welcomed refugees and entrepreneurs. It produced artists and reformers. He gave a helping hand to some, and a cold shoulder to others. Each of them had a different idea of ​​what it means to call Illinois home," said Christina Schutt, executive director of the Abraham Lincoln Presidential Library and Museum. "What better way to connect with people of the past, both famous and unknown, than to focus on a very personal take on the house."
Stories are told through photographs and rare artifacts. Visitors will see a medallion with a photo of Mary Lincoln, a first edition of Black Hawk's autobiography and a Ronald Reagan college sweater. They will also find a sculpture that was displayed in the Lincoln House, a table designed by Frank Lloyd Wright, and a Supreme Court decision that changed the life of playwright Lorraine Hansberry.
Questions throughout the exhibit will prompt visitors to think about what home means to them.
Among the Springfield people featured in the exhibit are socialite Susan Lawrence Dana, Portuguese seamstress Rita DeFreitas, and attorney Charles Gibbs, whose office was the starting point of the 1908 attacks on black Springfield residents.
"There are so many layers to the history of Springfield that it was difficult to narrow it down to just a few people for this exhibit," Shutt said. "We think visitors will learn something new about familiar names, as well as learn some new names with fascinating stories."
The exhibit takes its name from a phrase Lincoln used in his final farewell to the city of Springfield:
"I lived here for a quarter of a century, went from young to old. My children were born here, one is buried here. Now I am leaving, not knowing when or if I will return…"
The show is sponsored in part by Isringhausen Imports of Illinois.
Copyright 2023. WAND TV. All rights reserved.
https://www.wandtv.com/news/here-i-have-lived-new-alplm-exhibit-features-illinoisans-over-the-centuries/article_6928f6ec-c369-11ed-a4d4-3755305ca0ef.html