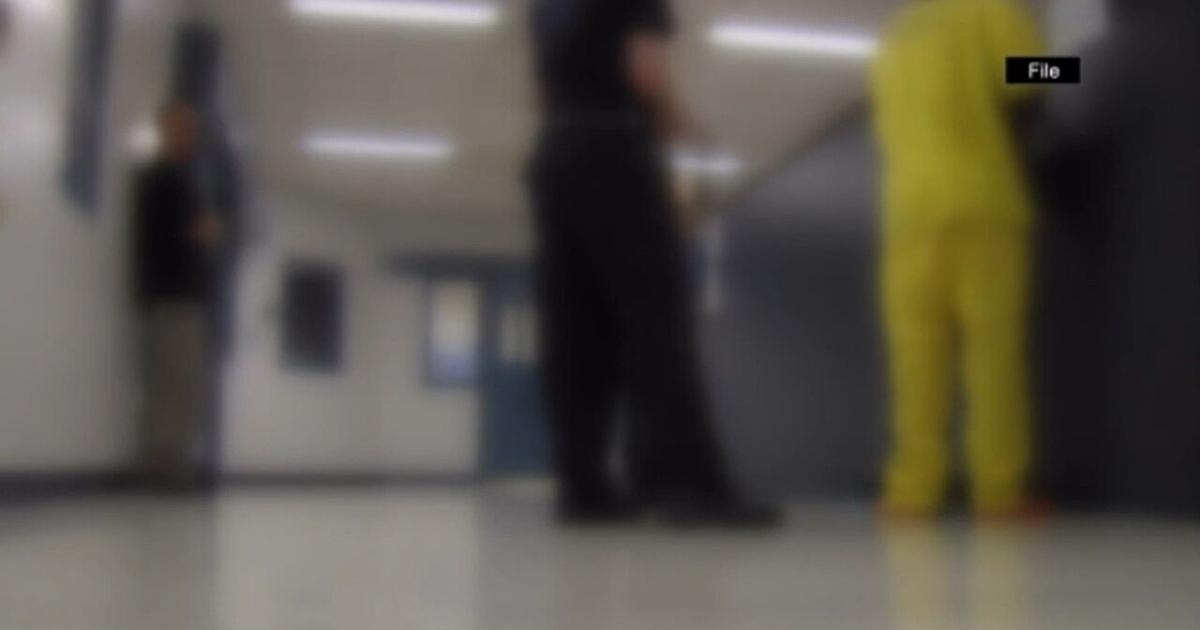 SPRINGFIELD, Ill. (WAND) — Illinois was set to eliminate cash bail on January 1, 2023 under the Pre-Trial Fairness portion of the SAFE-T Act. However, more than 60 state attorneys and sheriffs had other plans and filed suit to block the law from taking effect. On Tuesday morning, the Illinois Supreme Court heard oral arguments on the constitutionality of the plan.
Criminal justice advocates have fought for years to end cash bail in Illinois. The Illinois Supreme Court could make their wish a reality with a 5-2 Democratic majority.
The Illinois Constitution states that all persons must be bailed under sufficient sureties. Deputy Solicitor General Alex Hemmer told the Supreme Court that the SAFE-T Act does not amend the constitution, contrary to popular belief by sheriffs and state attorneys.
"Eliminating cash bail does not violate the bail provision because all the General Assembly has done is give defendants a statute that exceeds the constitutional maximum," Hemmer said.
Hemmer emphasized that eliminating cash bail is consistent with the bail provision because it is a guarantee for those seeking pretrial release.
Judge Lisa Holder White noted that previous changes to cash bail had been made through constitutional amendments, but Hemmer said lawmakers were not required to put the issue before voters for the SAFE-T Act.
"This clause gives the accused in criminal cases a qualified right to seek pre-trial release. It makes them bailable," Hemmer said. "It does not require the state to maintain any particular method of early release, including a cash bail system."
Although Kankakee County State's Attorney Jim Rowe said the SAFE-T law eliminates the ability for attorneys to require cash bail as sufficient security. However, Chief Justice Mary Jane Theis was quick to question that.
"State's attorneys are the only ones who can walk into a courtroom and file a motion under the Defendant Act to deny someone bail," Roe said.
"Isn't that true now," Theis asked.
"That is true, your honor. Except in this case, we would be asked to enforce a rule that the plaintiffs claim is unconstitutional," Roe explained.
Roe said Democratic lawmakers tried to expand the list of non-bailable crimes and eliminate cash bail with a simple proposal. Plaintiffs believe that the General Assembly had the opportunity to achieve the same goals by submitting the question to the voters through a constitutional amendment. Roe said the Supreme Court Commission report found that constitutional amendment issues worked for voters in New Jersey and New Mexico.
"In both of those states, they've done comprehensive and significant bail reform. But they've done it through the amendment process," Roe added. "They allowed the people of their state to express themselves. They made sure that they were carrying out the will of the people."
Attorney General Kwame Raoul spoke to reporters after a 50-minute hearing that ended Tuesday. Raul said he agrees with Hemmer's argument that Illinois doesn't need a constitutional amendment to make the necessary reforms.
"There is nothing specific in the constitution that provides for the preservation of a cash deposit as a sufficient guarantee," said Raul. "I don't think the plaintiffs were able to overcome that."
Will County District Attorney Jim Glasgow said he was glad the Illinois Supreme Court stayed the law in January so both sides could be heard in court. Glasgow said the plaintiffs feel very strongly that this is a public safety issue, even as many attorneys and sheriffs want to help reform the bail system.
"We understand that this is an absolute necessity," Glasgow said. "But there are also situations where the courts should be able to control cases of violence."
Gov. J.B. Pritzker told reporters in Bloomington that he watched part of the oral arguments on his way to a news conference on higher education. Pritzker said it was interesting to hear both sides.
"It's clear to me that there's one side that has a much better case for the SAFE-T Act, and I think it's going to win," Pritzker said.
Many expect the Supreme Court to issue its opinion on the case in late April or May.
Copyright 2023. WAND TV. All rights reserved.
https://www.wandtv.com/community/illinois-supreme-court-hears-oral-arguments-in-safe-t-act-case/article_fef7f6a4-c2ac-11ed-8d02-2f561c961dba.html