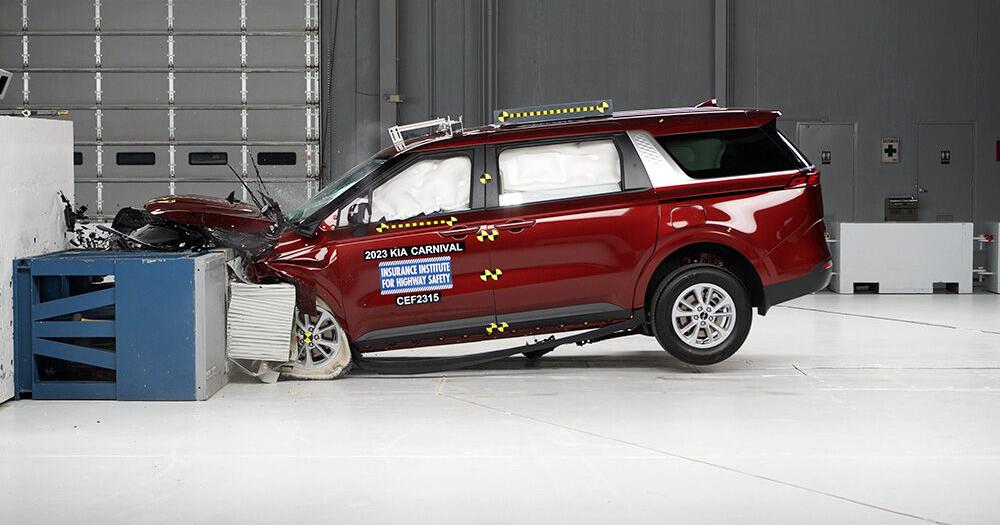 DECATUR, Ill. (WAND) — New safety crash tests conducted by the Insurance Institute for Highway Safety show rear-seat passengers in minivans are more likely to be injured than individuals in front seats.
The IIHS tested four popular mini vans in moderate overlap front crash tests: the Chrysler Pacifica, Toyota Sienna, Honda Odyssey and Kia Carnival. The Kia, Toyota and Chrysler only scored marginal ratings. The worst performer when it comes to rear-seat passenger safety is the Honda Odyssey which was given a poor rating.
In the case of the Sienna the passenger dummy submarined under the lap belt which would indicate a potential stomach injury while the shoulder belt slipped off the shoulder and went up to the neck area.
While in the Chrysler Pacifica the side curtain airbag failed to deploy.
Copyright 2023. WAND TV. All rights reserved.
https://www.wandtv.com/news/minivans-score-poorly-in-crash-tests/article_75910282-5728-11ee-8072-2710b2e96880.html