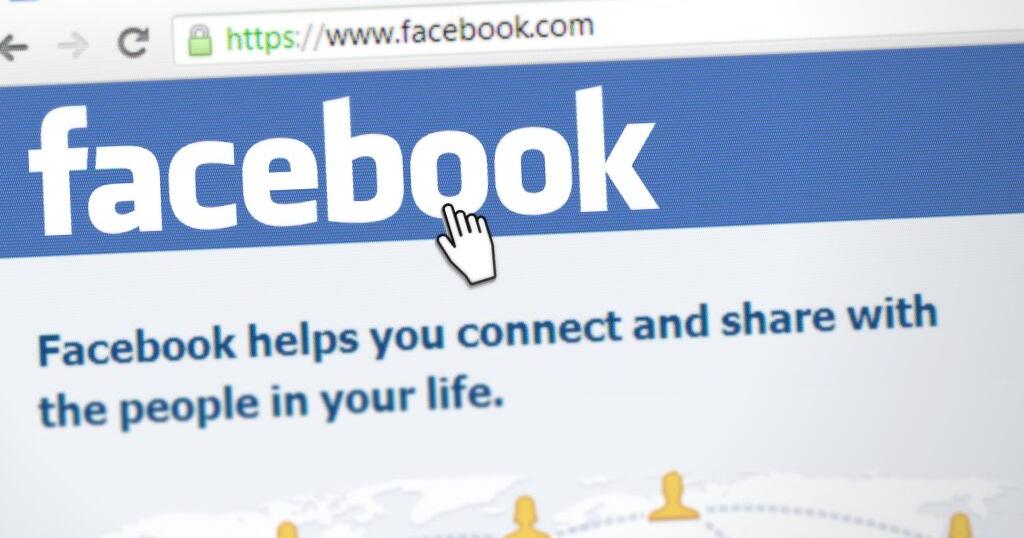 (NBC Chicago) — More than a million people in Illinois will receive new payouts from Facebook stemming from a $650 million settlement the company reached in a lawsuit over the misuse of biometric data, according to a new report.
This was reported by the Chicago Tribune that the payments stem from an initial $650 million settlement over an Illinois law prohibiting the improper use of biometric data that was reached with the company in 2020.
According to the Tribune, a second payment of $30.61 was issued to those who cashed their initial check payments in the settlement, which is more than $40 million remaining in the settlement fund from those who did not cash their first payments.
In a suitClass Members allege the company violated the Illinois Biometric Privacy Act by collecting and storing biometric data — also known as physical characteristics — of users without their consent, using things like facial recognition technology.
Facebook users may more commonly know these as "Tag Suggestion" notifications.
Checks for $397 were sent to 1.4 million users of the platform in Illinois, according to settlement administrator. Not all of these payments were accepted or cashed, and the checks were reportedly voided in the fall of 2022.
Those who accepted payments are now eligible for a secondary payment to fully deplete the settlement fund.
I'm a Facebook user from Illinois. Do I participate in a class action lawsuit?
In accordance with settlement siteFacebook records were used to identify some members of the class.
These people should have received the message via email or Facebook.
You may have received a notification if you are a current or former Facebook user in Illinois who uploaded a photo or was "tagged" in a photo on Facebook after June 7, 2011.
If photos of you that were uploaded to Facebook after June 7, 2011 did not result in a face template being created while you lived in Illinois, you were not notified of the lawsuit.
Not all Illinois residents who use Facebook were included, and only Class Action members received a payout from the lawsuit.
Is there a way to check if I'm part of a claim and if I'll get paid?
In accordance with settlement site"Facebook users located in Illinois for whom Facebook created and stored a face template after June 7, 2011" are eligible for the payout.
To file a valid claim under the Agreement, you must have lived in Illinois for at least 183 days (6 months).
The application deadline is November 23, 2020.
If you do not file a claim by this date – even if you are a Facebook user in Illinois and meet the above criteria – you are not a Class Action member and will not receive a payment.
If you can't remember whether or not you submitted a claim form, here's who to contact:
Settlement Administrator: 1-844-799-2417
Edelson PC, appointment of a lawyer in the case: 1-866-354-3015
Robbins Geller Rudman & Dowd LLP, the lawyer assigned to the case: 1-800-449-4900
Labaton Sucharow LLP, attorney assigned to the case: 1-888-219-6877
How much are checks?
In accordance with settlement site, the resulting checks are $397. The additional payment was just over $30.
What Facebook's Illinois lawsuit says and how Facebook responded
In accordance with Administrator of settlements"Facebook users in Illinois have sued Facebook, alleging that its Tag Suggestions feature and other features related to facial recognition technology violate the Illinois Biometric Privacy Act.
This law, passed in 2008, states that companies are not allowed to collect, store, or release "biometric data," which includes things like face scans or fingerprints, without prior notice and personal consent. The law also requires companies to specify how information will be stored and when it will be destroyed
The suit alleges that Facebook specifically violated the Illinois Biometric Privacy Act by using facial recognition technology to create facial patterns that could be used to identify users in photos without proper notice or consent.
Facebook denies all allegations of wrongdoing and liability.
In 2019, Facebook changed its technology, replacing the tool with a more comprehensive facial recognition setting that was disabled by default. The website has announced that it will completely shut down its recognition software in 2021.
More information can be found on the lawsuit here.
https://www.wandtv.com/news/more-than-1-million-illinois-facebook-users-to-get-second-settlement-check-report/article_01e3b4b0-bdfe-11ed-9b2a-9713abe50796.html