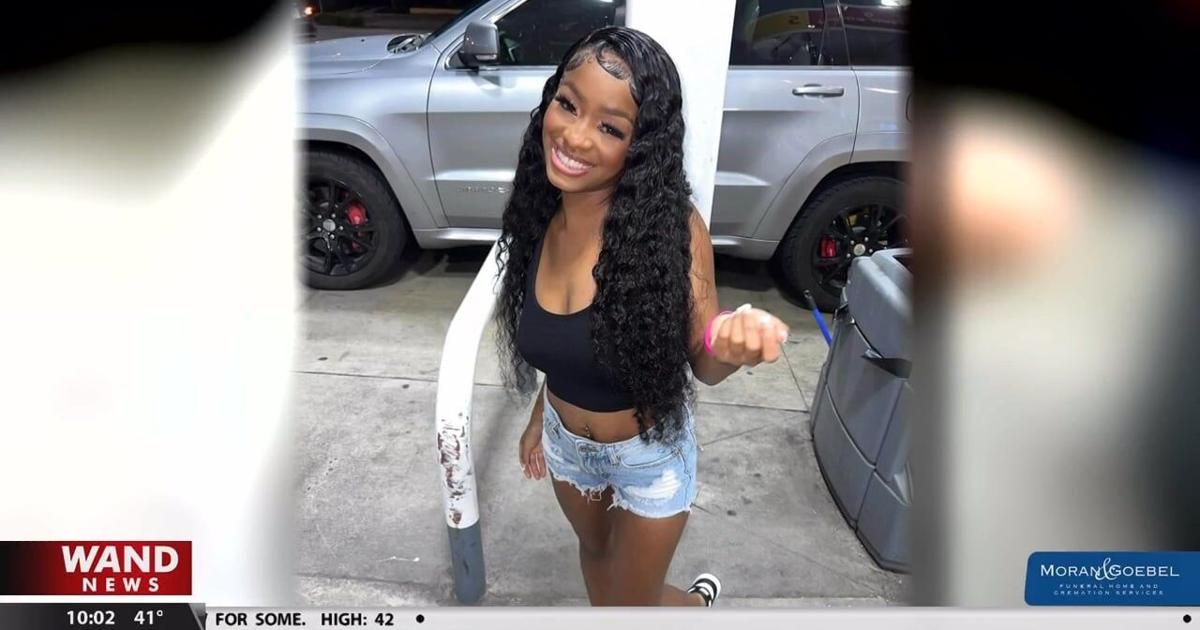 DECATUR, Ill. (WAND) — The community has been rocked by tragedy. Now law enforcement and local authorities are urging people to come forward.
"A four-year-old child was shot in this community. This shouldn't be happening here," Decatur Mayor Julie Moore Wolfe said.
on wednesday evening Decatur police responded to shots fired at a home in the 1300 block of N. Woodford Street. At the scene, they found Jania Thomas and a 4-year-old child with gunshot wounds. Lt. Scott Rosenberry said the public's help is critical to the investigation.
"We need the help of society. Especially with these violent crimes," Lt. Rosenberry said.
Both victims were taken to Decatur Memorial Hospital. Thomas died of her injuries at the hospital. Jania Thomas was 26 1/2 weeks pregnant, according to DPD.
The child was transported from DMH to another hospital where they are recovering from non-life threatening injuries.
Jania's family said she was a sweet, loving mother.
"It affects everyone. From the officers who initially responded to the medical personnel who arrived on the scene. Even to the witnesses and people who were at the scene," Lt. Rosenberry said.
"A lot of times it's because of something stupid. It's because of a post on social media, or someone feels disrespected. Sometimes it's because of a domestic issue. But the thing is, we have a 20-year-old woman dead and a 4-year-old child , who was shot. It's not okay, it's not acceptable in this community," Mayor Moore Wolfe said.
Lt. Rosenberry said any information from the community can make a big difference and bring family justice one step closer.
"Our investigation is now underway. And I'm sure that we will be arrested in the future," said Lieutenant Rosenberry.
"The police are playing their role. We installed Flock cameras to do the technology part. We have invested in technology; we invested in programs. Now we need people in this community to step up if they know something and help," said Mayor Moore Wolfe.
Detectives with the DPD are investigating the incident, but no arrests have been made at this time. Anyone with information about the incident is encouraged to contact DPD Criminal Investigations at 217-424-2734 or Crimestoppers at 217-423-8477.
WAND is working to obtain more information about the incident and will update this story with the latest details.
Copyright 2023. WANDTV. All rights reserved.
https://www.wandtv.com/news/police-and-local-officials-urge-community-to-speak-up-after-a-mother-and-a-child/article_760b36fa-beef-11ed-82c7-a3f0f7eb5e8f.html