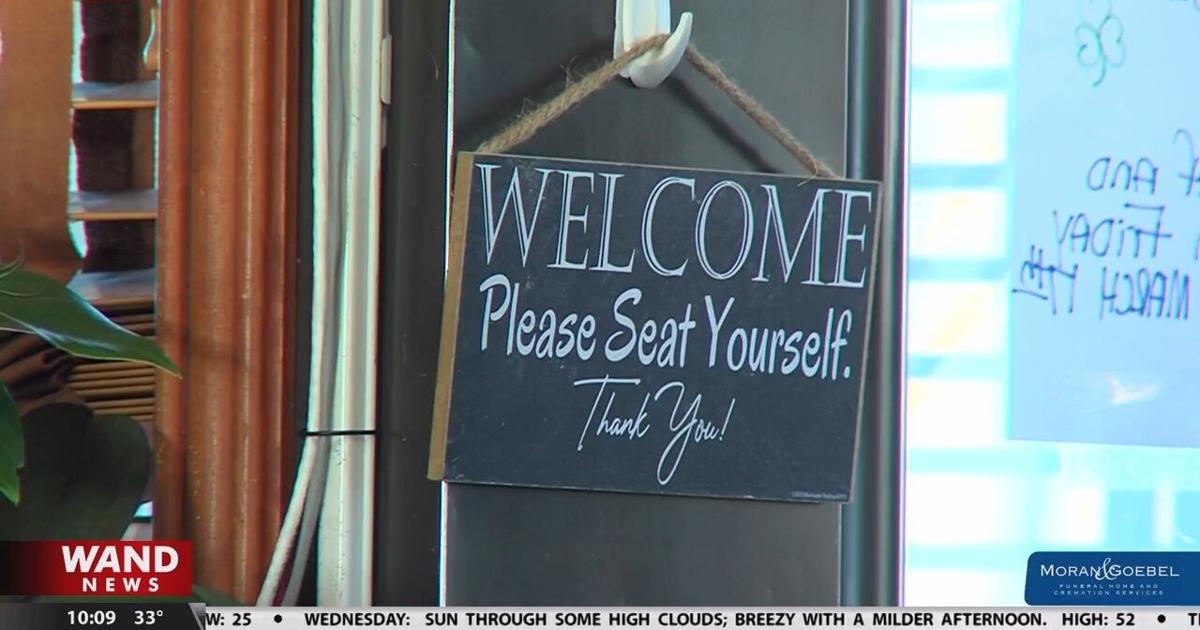 DECATUR, ELIJAH. (WAND) – On Monday, Governor J. B. Pritzker signed The Paid Leave Act for All Workers. The law guarantees all full-time and part-time workers in Illinois a minimum of 40 hours of paid time off.
Lt. Gov. Julianne Stratton said the law is needed by the working people of the state.
"There are too many Illinoisans caught between a rock and a hard place. When life happens, and life happens to all of us, too many feel they have to choose between their jobs and their loved ones. And frankly, it's the wrong choice," Stratton said.
While many employees are happy about the changes, some small business owners are worried, like the Garden Family Restaurant in Decatur. The diner has been serving the area for over 14 years. Laudrim Islamoski, owner of the Garden Family restaurant, described the relationship with the community as very close.
"Sometimes on holidays and occasions like that, we're all they have. So they come here and eat with us," Islamoski said.
The restaurant is one of many small businesses dealing with staff shortages. Islamoski said they are still looking for workers. After hearing about the new law coming into effect next year, they are worried about what steps they may have to take.
"First of all, I think we're going to have to lay off some people, unfortunately," Islamoski said.
Islamoski told WAND that this guaranteed vacation will make it harder for owners to run a business. She hopes to see some changes in the law to help small businesses in the state.
"In hindsight, it might seem great. But once you get down to the nitty-gritty of everything, like the amount of people, the rest. It seems like it's harder said than done," Islamoski said.
The law takes effect on January 1, 2024. To read it in full, visit here.
Copyright 2023. WANDTV. All rights reserved.
https://www.wandtv.com/news/small-business-owners-concerned-about-new-pto-law/article_75f64f8e-c2db-11ed-bf87-fbea33e964a8.html