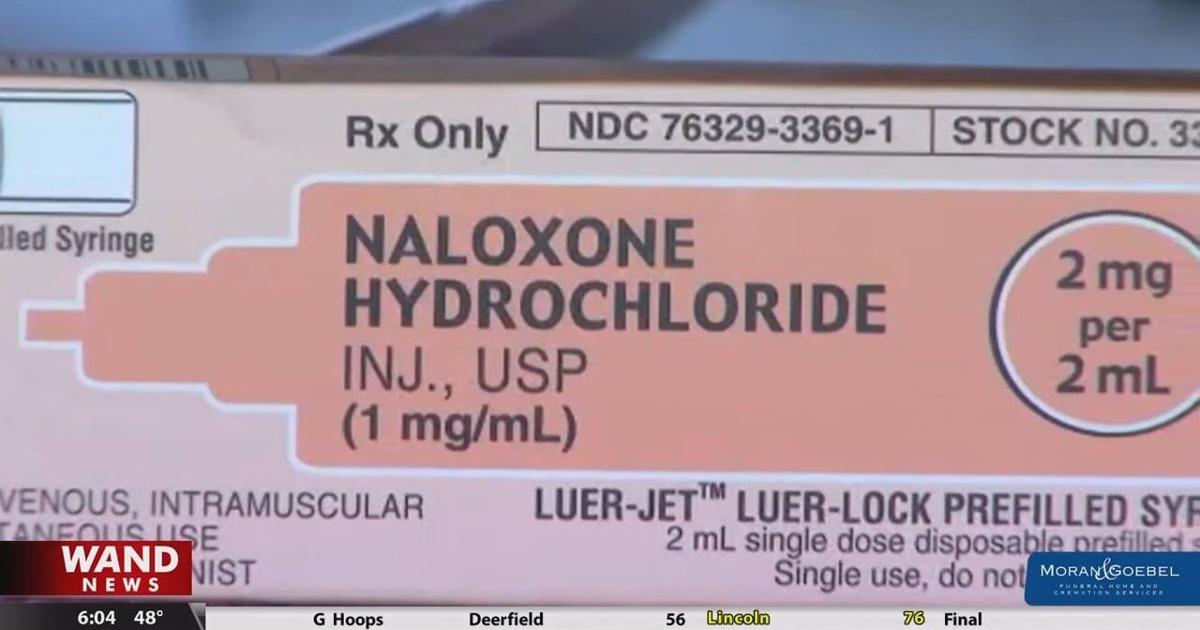 SPRINGFIELD, Ill. (WAND) — Most Illinois students have taken courses on the dangers of drug and substance use. However, some state lawmakers want to improve drug education standards and provide new materials for K-12 schools to teach overdose and substance use prevention.
Sen. Laura Fine (D-Glenview) filed Senate Bill 2223 require the Illinois State Board of Education to work with the Department of Human Services, the Department of Children and Family Services, the Department of Public Health, and the Illinois Opioid Crisis Response Advisory Council to improve medical education standards. Her proposed standards can help students understand current and projected trends in substance use and overdose. It also calls for teaching the history of drug and public health policy in Illinois and the United States, the impact of zero tolerance and restorative justice practices.
"We're all used to drug education methods like DARE and Just Say No. They are taught in health education programs, and many of us have learned these methods ourselves," said Eli Brotman, policy consultant at CLB Strategies. "However, with the rapid increase in youth overdoses, many of which are fatal, it is abundantly clear that these programs are ineffective and even harmful."
Brotman said Illinois needs alternative, holistic methods of drug education. Proponents emphasized that educational materials should be accessible to students, families, and communities. School districts will be encouraged to follow the updated standards, but the state will not require schools to follow the updated standards and materials.
High school students could learn to recognize an overdose, use fentanyl test strips, and administer naloxone. Nor is the legislation punitive, as its advocates have argued that punitive drug policies contribute to the stigmatization of people with addictions.
"I remember kids overdosing at parties and finding cocaine in our bathrooms," said Kyra Jagodinki, 17, of the Illinois Harm Reduction and Recovery Coalition. "I and none of my peers were taught accurate information about drugs, harm reduction and how to protect myself and my friends."
Fine submitted the proposal to honor the life of Louis Micheli, who died of an overdose more than 10 years ago. She said the worst loss in the world would be losing a child, especially if education helps save students.
Louis died at the age of 24, but his spirit lives on thanks to his mother Felicia. Micelli sat down with Fine during a Senate Education Committee hearing Tuesday to outline her goal of preventing substance use disorders through awareness, education and community support.
"The Louie Foundation knocked on one school door after another," Micelli said. "It's been difficult, and I see a steady stream of young people struggling with substance use disorder. I know it's time to approach it more effectively."
She said Louie's Law represents every person who has been loved and lost an addiction.
Senate Bill 2223 unanimously passed the Senate Education Committee. The proposal now heads to the Senate for a second reading. Although Fine told the committee she was willing to keep the bill on the back burner to discuss an amendment with stakeholders to ensure access to standards and materials online.
"Based on what you went through, Louie's life will go on with this legislation and save thousands of families across the state of Illinois in the future," Fine said.
Copyright 2023. WAND TV. All rights reserved.
https://www.wandtv.com/community/bill-could-improve-education-standards-for-substance-use-prevention/article_dd53a0ac-bd3e-11ed-8aba-9f8405258fd1.html