The "DVD" acronym originally stood for "Digital Versatile Disc." The first DVD to ship more than 1 million units was "Titanic."
And when Disney released "Snow White and the Seven Dwarfs" on DVD in October 2001, it sold 1 million copies. In one day.
These are just a few of the fun facts Southern California journalist Thomas K. Arnold unearthed for the two-part series on the 25th anniversary of the DVD that he wrote for the March and April editions of Media Play News, a publication devoted to the home-entertainment industry.
But the most stunning thing about the series is not the reminder that when Netflix founders Reed Hastings and Marc Randolph offered to sell the company to Blockbuster for $50 million, Blockbuster turned them down.
It is the fact that in this age of endless streaming entertainment, the DVD is still around and still worth celebrating.
An unbreakable connection
"The connection has to be drawn. DVDs shaped our present entertainment habits. Seventy-eight percent of all the money spent on home entertainment is spent on streaming, and streaming wouldn't have happened if not for the DVD," said Arnold, Media Play News' publisher and editor.
"The DVD is not nearly dead. It is still a huge business."
There is no question that DVDs do not rule the home-entertainment landscape the way they did in, say, the banner year of 2000, when DVD players were in 13 million homes, consumers snapped up more than 182 million discs, and "Gladiator" and "X-Men" had first-week DVD sales of $60 million. Each.
According to the Digital Entertainment Group, sales of DVDs (including Blu-ray and other formats) dropped by 19.5% in 2021, for nearly $2 billion in sales. Meanwhile, Grand View Research reported that in 2020, the global streaming market was valued at $50 billion.
Massive impact
But for an item roughly the size of a coaster, the 25-year-old DVD has had a massive impact on the way we entertain ourselves right now.
Arnold began covering the home-entertainment business when he joined Video Store Magazine in 1991, which gave him a front-row (recliner) seat for the DVD revolution. And while it might be hard for stream-addicted viewers to imagine, his series reminds us that a revolution is exactly what it was.
Before Warner Home Video president Warren Lieberfarb spearheaded the development of a CD-inspired video disc to distribute movies, our home-entertainment lives were ruled by clunky VHS cassettes, chunky VHS players, and picky video-store rules. The quality wasn't great, the format wasn't user-friendly, and late fees were a pain.
The player
Did you remember to rewind? Did anybody?
When DVD players were rolled out at the Consumer Electronics Show in January of 1997, home-viewing was about to change in a seismic way. The digitized images were sharper, and the sound was richer. The discs were smaller and easier to store. Cheaper, too.
And as an incentive for consumers to buy the discs instead of renting them, studios began adding deleted scenes, blooper-reels and other extras.
The DVD helped make us the masters of our entertainment universe.
We watched what we wanted to watch, when we wanted to watch it, as many times as we wanted to watch it. We bought bigger and bigger screens and invested in better sound systems. And the studios were more than happy to give us more of that on-demand thing.
Netflix movie rental
Speaking of in-demand, Arnold's story recounts the origins of Netflix, which started because Hastings reportedly had to spend $40 in video-store late fees for an overdue copy of "Apollo 13."Netflix began renting movies to customers by mail in 1998, postage-paid return envelope included. According to Business Insider, Netflix mailed DVDs to about 2 million people in 2019.
"The DVD shifted everyone from renting to buying. When the studios realized that consumers were buying everything, that made them digitize their libraries. And that enabled streaming," Arnold said. "You could never rent videocassettes by mail. They were too big and bulky and heavy. Keep in mind that for 10 years, Netflix only rented discs by mail. DVD gave all of digital entertainment its start."
Lasting legacy
Those small discs also introduced us to the bottomless rabbit-hole that is binge-watching.
When studios began putting entire seasons of TV shows on DVD, you could pop in one episode of "Friends," and not leave your couch for an entire weekend. Long before we were binging on "Bridgerton," the DVD craze got us hooked on devouring TV in one greedy gulp.
"At one point in 2001, DVD TV shows accounted for $4 billion in consumer spending," Arnold said. "I remember a good friend of mine told his family he had to work while they went on vacation, and he stayed home and watched all six seasons of 'The Sopranos.' I think that paved the way for people to sit down and watch multiple seasons in one session, which laid the groundwork for streaming."
Since Media Play News covers all aspects of home entertainment, Arnold is fully steeped in the comforting conveniences of streaming. But when he notices that everyone in his house is glued to a different screen, each person in their own separate room having their own solitary experience, he knows that convenience comes with caveats.
The disc itself might be celebrating its silver anniversary, but that experience of firing up the living-room TV and sharing a new movie or TV show with the fellow fans in your life? That is pure entertainment gold.
"A lot of stuff generates buzz, but with streaming, it is more of an individual experience now. And it never lasts long," Arnold said.
Here's a roundup of notable releases coming out — in theaters and in your living room — between now and the end of the August:
Super summer lineup of movies to hit theaters and streamers
May 6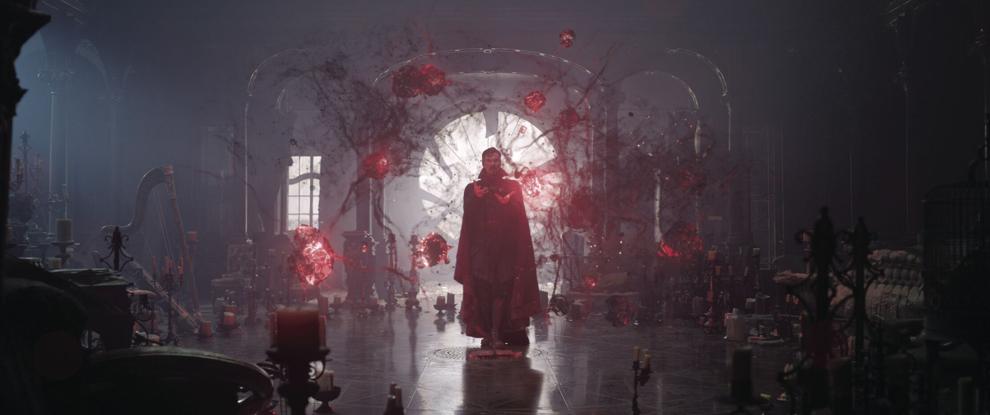 "Doctor Strange in the Multiverse of Madness" (theaters): The Marvel Cinematic Universe's first big-screen outing of 2022 finds Dr. Stephen Strange entering the multiverse and facing off against new threats. Directed by Sam Raimi and starring Benedict Cumberbatch, Rachel McAdams, Elizabeth Olsen and Benedict Wong.
Keep scrolling to the end of this list for Lee Enterprises' latest "Streamed & Screened" podcast featuring new stuff in theaters plus the latest on the streaming side of things.
May 13
"Firestarter" (theaters and Peacock): This remake of the 1984 "Firestarter" finds a father doing whatever it takes to protect his daughter from a government agency after she suddenly gains the ability to set fires with her mind. Directed by Keith Thomas and starring Zac Efron, Ryan Kiera Armstrong, Gloria Reuben and Kurtwood Smith.
May 20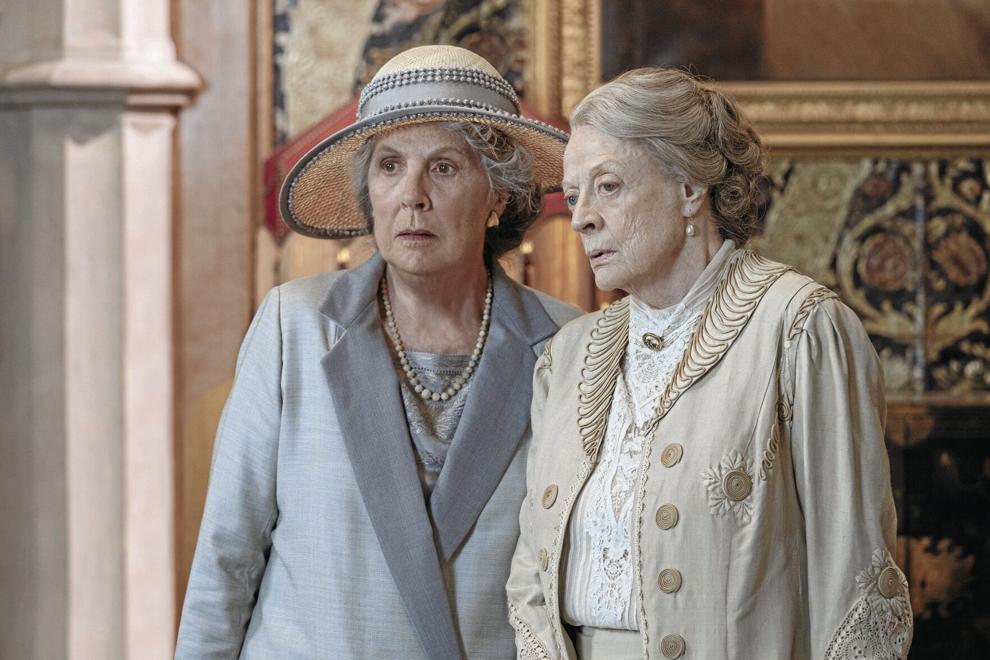 "Downton Abbey: A New Era" (theaters): "Downton Abbey" creator Julian Fellowes wrote both the 2019 "Downton Abbey" film and this sequel. Directed by Simon Curtis and starring Maggie Smith, Hugh Bonneville, Michelle Dockery and Hugh Dancy.
"Men" (theaters): A woman takes a solo holiday in the English countryside that it's fairly safe to assume goes horribly wrong. From writer-director Alex Garland and starring Jessie Buckley and Rory Kinnear.
"Chip 'n' Dale: Rescue Rangers" (Disney+): Chipmunks Chip and Dale are back for a new animated adventure. John Mulaney and Andy Samberg voice the titular duo. The rest of the voice cast includes Will Arnett, J.K. Simmons, Tress MacNeille and Eric Bana.
May 27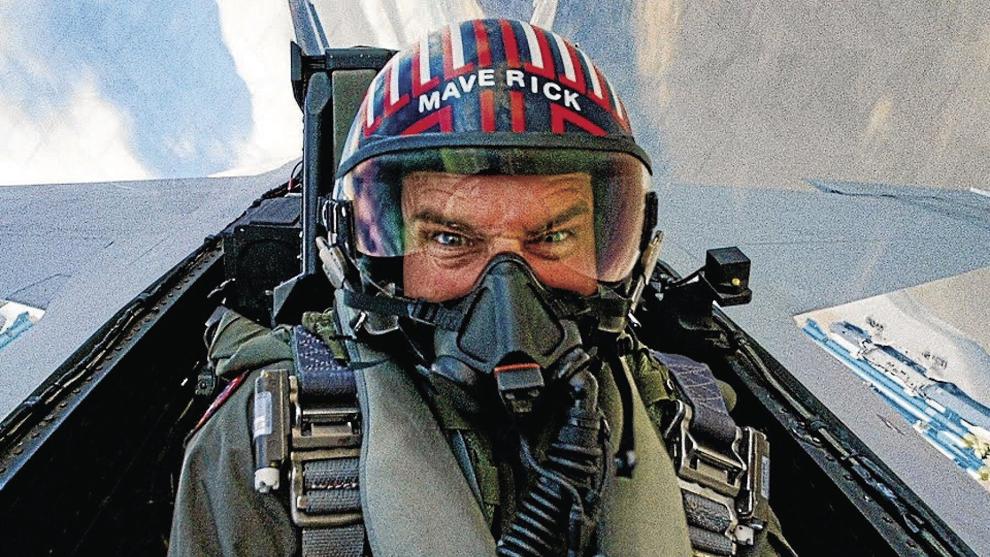 "Top Gun: Maverick" (theaters): The long-delayed sequel to 1986's "Top Gun" is (hopefully) finally hitting theaters. Tom Cruise returns as Navy aviator Pete "Maverick" Mitchell, who has been trying not to advance in rank for 30 years so he can continue satiating his need for speed. Directed by Joseph Kosinski and also starring Miles Teller, Jennifer Connelly and Glen Powell.
"The Bob's Burgers Movie" (theaters): This movie adaptation of the long-running Fox animated series finds the Belchers trying to save their family's restaurant after a sinkhole threatens its ability to stay in business. The voice cast includes H. Jon Benjamin, Dan Mintz, Kristen Schaal and Eugene Mirman.
June 3
"Fire Island" (Hulu): Two friends head to the popular vacation destination off the southern shore of Long Island for a weeklong getaway. Directed by Andrew Ahn and starring Bowen Yang, Joel Kim Booster and Margaret Cho.
June 10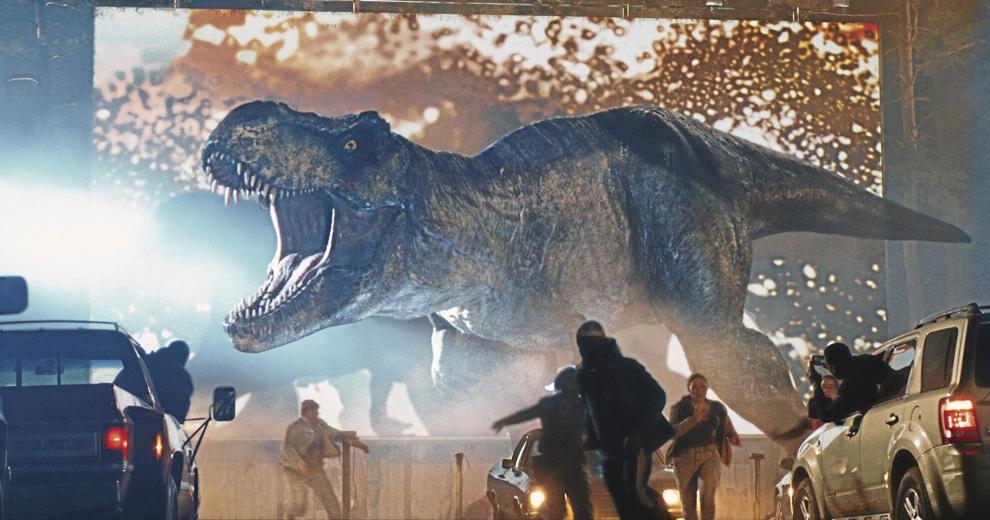 "Jurassic World Dominion" (theaters): Now that dinosaurs live alongside humans, it's time to determine once and for all which species will be the apex predator going forward. Directed by Colin Trevorrow and starring Sam Neill, Laura Dern, Bryce Dallas Howard, Chris Pratt and Jeff Goldblum.
June 16
"Father of the Bride" (HBO Max): A father comes to terms with his daughter's upcoming nuptials in this adaptation of the 1949 Edward Streeter novel. Directed by Gaz Alazraki and starring Andy Garcia, Gloria Estefan, Adria Arjona and Isabela Merced.
June 17
"Cha Cha Real Smooth" (AppleTV+): This film about a bar mitzvah party host who forms a bond with a mother and her autistic daughter was written and directed by Cooper Raiff, who also stars alongside Dakota Johnson, Vanessa Burghardt, Leslie Mann and Brad Garrett.
"Brian and Charles" (theaters): An isolated man who builds a robot for company soon realizes that his latest invention may force him to step out of his comfort zone. Directed by Jim Archer and starring David Earl, Chris Hayward and Louise Brealey.
"Good Luck to You, Leo Grande" (Hulu): An older widow attempts to have a night of passion with a young sex worker. Directed by Sophie Hyde and starring Emma Thompson, Daryl McCormack and Isabella Laughland.
"Lightyear" (theaters): Pixar gets meta with this animated film about the non-toy version of Buzz Lightyear and his space travels that take him to infinity and beyond. Chris Evans takes over for Tim Allen as the titular character alongside a voice cast that also includes Keke Palmer, Taika Waititi and Uzo Aduba.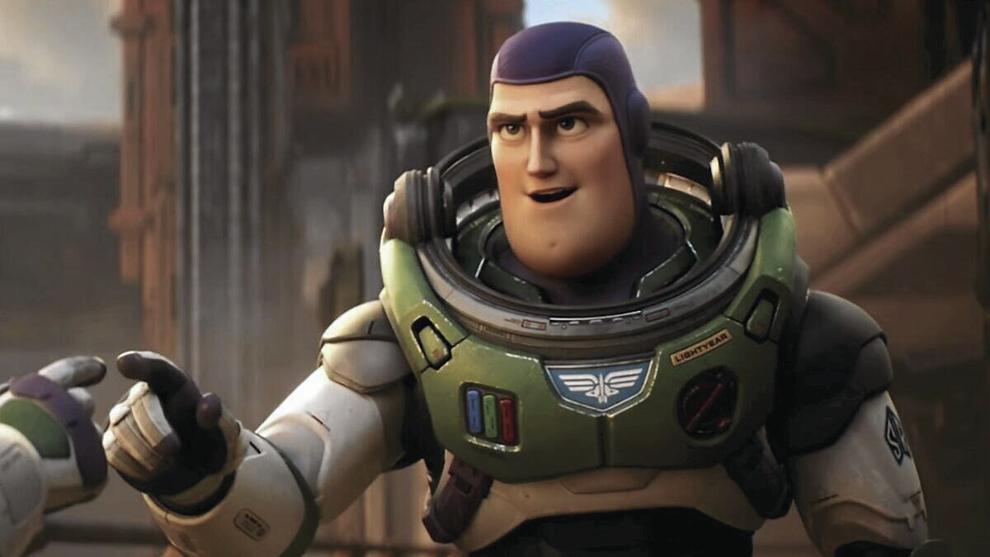 June 24
"Elvis" (theaters): Director Baz Luhrmann took on the challenge of chronicling the life and career of legendary singer Elvis Presley. Austin Butler plays the King of Rock 'n' Roll alongside a cast that also includes Tom Hanks, Kodi Smit-McPhee and Dacre Montgomery.
"The Black Phone" (theaters): A 13-year-old boy tries to escape his kidnapper with the help of his abductor's previous victims. Directed by Scott Derrickson and starring Ethan Hawke, Mason Thames and Madeleine McGraw.
July 1
"Minions: The Rise of Gru" (theaters): This sequel to 2015's "Minions" explores how those silly yellow henchmen became loyal to Gru and his dream to become the world's greatest supervillain. The voice cast includes Steve Carell, Taraji P. Henson, Michelle Yeoh, Lucy Lawless, Dolph Lundgren and Jean-Claude Van Damme.
July 8
"Thor: Love and Thunder" (theaters): Everyone's favorite Asgardian is back for his fourth big-screen outing. Taika Waititi is back in the director's chair after also helming 2017's "Thor: Ragnarok." The film stars Chris Hemsworth, Tessa Thompson, Natalie Portman, Christian Bale and Chris Pratt.
July 15
"Mrs. Harris Goes to Paris" (theaters): A widowed cleaning lady in 1950s London does whatever it takes to obtain the couture Dior dress with which she has become obsessed. Directed by Anthony Fabian and starring Lesley Manville, Isabelle Huppert and Jason Isaacs.
"Bed Rest" (theaters): A pregnant woman can't tell if her house is haunted or what she's seeing is in her head while on mandatory bed rest. Directed by Lori Evans Taylor and starring Melissa Barrera, Guy Burnet and Kristen Harris.
"Where the Crawdads Sing" (theaters): This adaptation of the 2018 Delia Owens novel finds a woman becoming the prime suspect in the murder of someone she once shared a romantic connection with. Directed by Olivia Newman and starring Daisy Edgar-Jones, Harris Dickinson, David Strathairn and Garret Dillahunt.
"Paws of Fury: The Legend of Hank" (theaters): This upcoming animated romp was loosely inspired by the 1974 Mel Brooks comedy "Blazing Saddles." The voice cast includes Brooks, Samuel L. Jackson, Michelle Yeoh, Michael Cera, Ricky Gervais and Djimon Hounsou.
July 22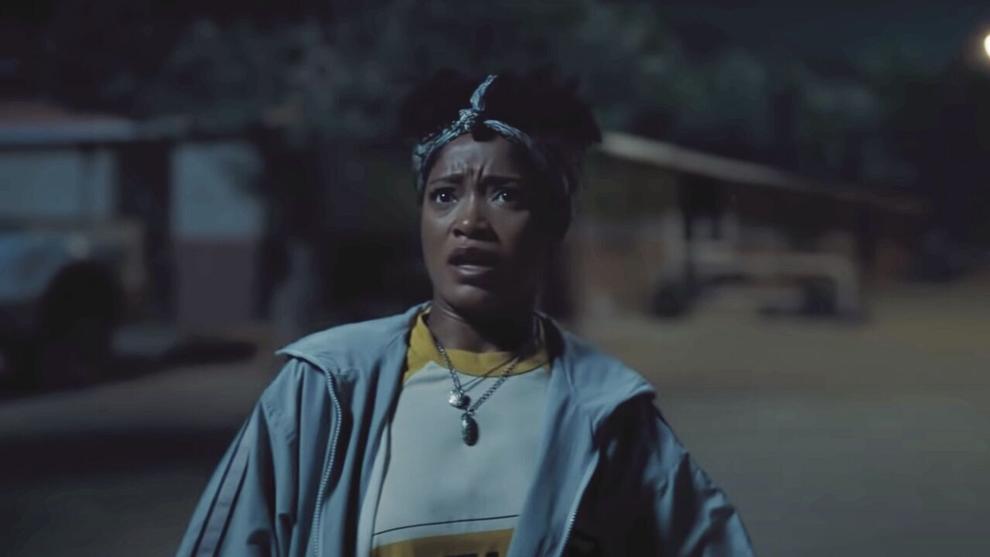 "Nope" (theaters): Writer-director Jordan Peele's follow-up to 2019's "Us" finds the residents of a small California town witnessing a strange event. The film stars Daniel Kaluuya, Keke Palmer and Steven Yeun.
July 28
"House Party" (HBO Max): High-schoolers attend a wild shindig in this remake of the 1990 comedy of the same name. Directed by Calmatic and starring Jacob Latimore, Tosin Cole and D.C. Young Fly.
July 29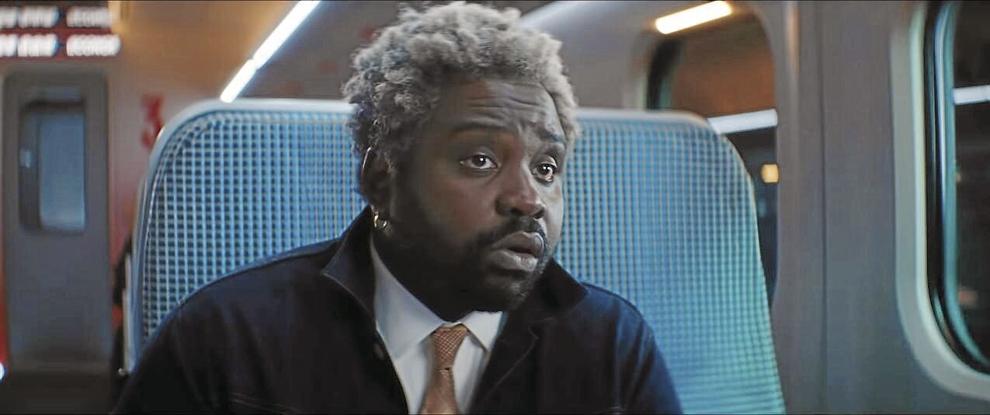 "Bullet Train" (theaters): Multiple assassins on the same bullet train realize their respective missions might all be connected. Directed by David Leitch and starring Brad Pitt, Sandra Bullock, Aaron Taylor-Johnson, Joey King and Brian Tyree Henry.
"DC League of Super-Pets" (theaters): Superman's dog Krypto leads a team of other superpowered animals to save the Justice League after they're captured by Lex Luthor. The voice cast for this animated adventure includes Dwayne "The Rock" Johnson, Kevin Hart, Vanessa Bayer, Natasha Lyonne, Diego Luna and Keanu Reeves.
"Vengeance" (theaters): B.J. Novak wrote, directed and starred in this horror-thriller about a New York City radio host who heads down south to find answers about his girlfriend's murder. The cast also includes Issa Rae, Ashton Kutcher, Dove Cameron and Boyd Holbrook.
Aug. 5
"Luck" (AppleTV+): A notoriously unlucky young woman unwittingly stumbles into the conflict between the forces of good luck and bad luck. This animated adventure's voice cast includes Eva Noblezada, Simon Pegg, Jane Fonda, Whoopi Goldberg and Flula Borg.
"Easter Sunday" (theaters): Comedian Jo Koy stars as a fictionalized version of himself attending his family's Easter gathering. Directed by Jay Chandrasekhar and also starring Jimmy O. Yang, Tia Carrere and Brandon Wardell.
"Bodies Bodies Bodies" (theaters): Party games among friends holing up at a remote mansion during a hurricane take a deadly turn. Directed by Halina Reijn and starring Amandla Stenberg, Maria Bakalova, Pete Davidson and Myha'la Herrold.
"Not Okay" (Hulu): A woman's attempts to earn more social media followers by faking a trip to Paris end up coinciding with a terrifying real-world incident. Directed by Quinn Shephard and starring Zoey Deutch and Dylan O'Brien.
"Secret Headquarters" (theaters): When a young boy stumbles across a secret lair under his home, he begins suspecting that his father may be a superhero. Directed by Henry Joost and Ariel Schulman, and starring Walker Scobell, Owen Wilson, Michael Pena and Jesse Williams.
Aug. 26
"The Bride" (theaters): A recently married woman gets caught up in a gothic conspiracy. Directed by Jessica M. Thompson and starring Nathalie Emmanuel, Thomas Doherty, Sean Pertwee and Hugh Skinner.
"Samaritan" (theaters): A kid discovers that a superhero who went missing 20 years prior may actually still be around. Directed by Julius Avery and starring Sylvester Stallone, Javon Walton, Martin Starr and Dascha Polanco.
Return of 'Ozark,' debut of 'We Run This City,' and an interview with Ben Foster and Barry Levinson about 'The Survivor"
https://pantagraph.com/entertainment/the-dvd-turns-25-how-the-disc-got-started-and-why-it-s-still-popular/article_19490b91-0142-5372-8fa7-db33846c6707.html