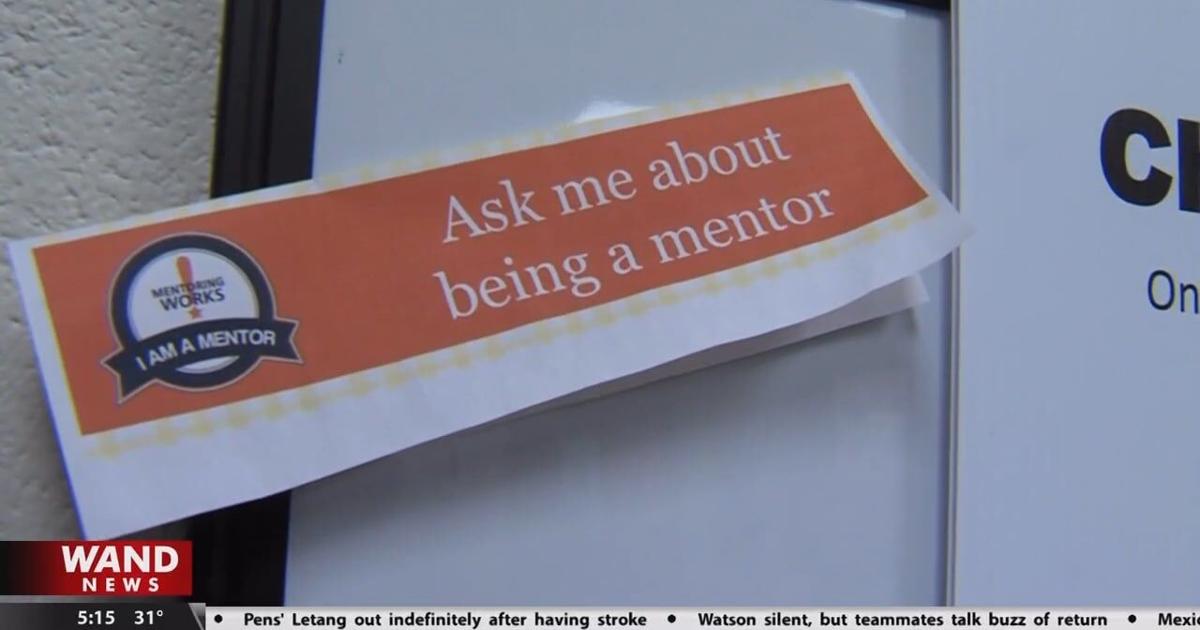 CHAMPAIGN, Ill. (WAND) – CU's 1-to-1 mentoring program is looking for new mentors for children in Champaign and Urbana schools.
"They meet once a week to have fun, talk to each other, hang out, learn new things, mostly it's support." said Lauren Smith, Community Outreach Coordinator for Champaign Unit 4 Schools.
The program supports and guides children from middle school to high school. Urbana High School spokeswoman Angie Armstrong says children need positive attention from adults.
"I think students need extra positive attention from adults, and they may not have that at home, or they may feel like they don't have that school, or maybe they don't have relationships with other students at school. So if they can have at least one positive interaction this week, and it's a teacher, so be it." – said Armstrong.
The need arises because teachers are leaving after the Covid-19 pandemic, or some of them are leaving. As soon as students see their peers with a teacher, they start asking for one too.
"The need is strong. Just because I think our program has changed because of the pandemic and we've lost a lot of teachers because they were meeting on Zoom or they just weren't comfortable coming to schools. So now we're trying to rebuild the program." Armstrong stated.
To learn more or become a mentor, click here.
Copyright 2022. WAND TV. All rights reserved.
https://www.wandtv.com/news/mentors-needed-for-c-u-1-to-1-mentoring-program/article_076d7ea4-7108-11ed-ad3f-072b55e88e6f.html