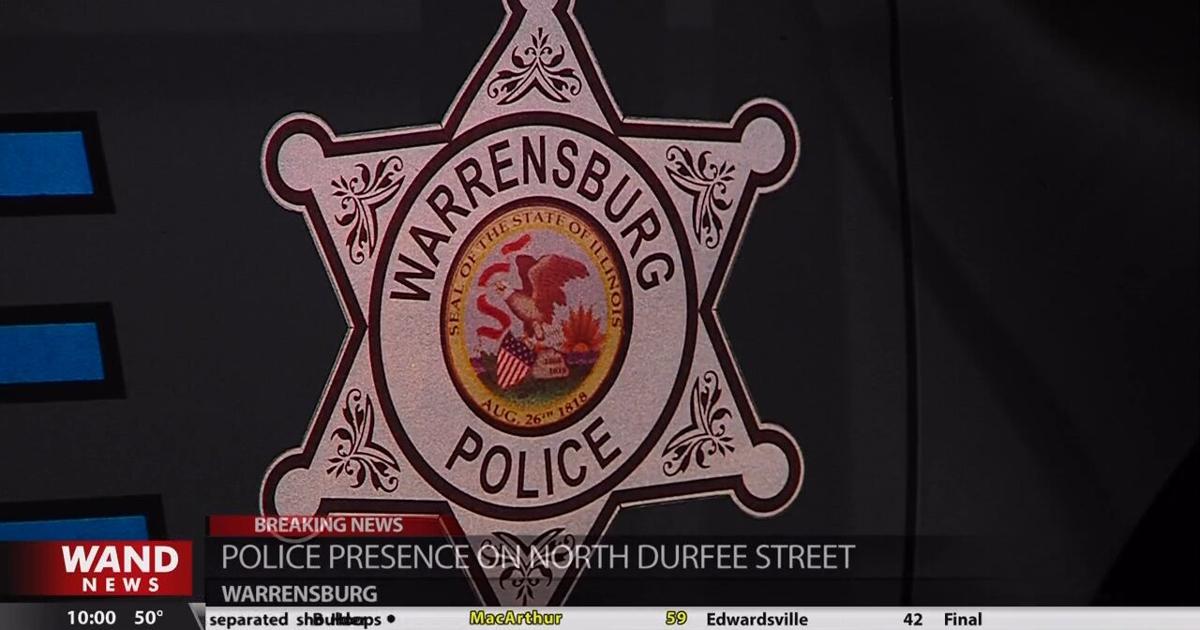 WARRENSBURG, Ill. (WAND) — A woman is dead and a man is in custody for murder, according to the Macon County Sheriff's Department.
The department said that on Wednesday at 5:51 p.m., deputies responded to a home for a possible domestic situation in Warrensburg.
According to the sheriff's department, additional calls came in that multiple gunshots were heard coming from the same home.
When deputies arrived, they found a 41-year-old woman dead and a 57-year-old man barely responsive. The man was taken to an area hospital for treatment of a self-inflicted gunshot wound.
Macon County Coroner Michael Day released the woman's name Thursday afternoon. Tabitha Lourash was pronounced dead at her home from a gunshot wound. An autopsy is scheduled for Friday morning at the McLean County Mortuary in Bloomington.
MCSO confirmed that the man and woman were married and that the husband is the only suspect and is in custody in the murder.
A neighbor told WAND that the incident began around 6:00 p.m. when she heard the children next door screaming and yelling. The neighbor was concerned and said it was a sad situation.
This is a developing story and WAND is working to learn more. This story will be updated with the latest information.
Copyright 2022. WAND TV. All rights reserved.
https://www.wandtv.com/news/coroner-releases-name-of-woman-killed-in-warrensburg-on-wednesday/article_55a04d40-6b9a-11ed-a993-6b6d72e1ad32.html